CME hosting info session about master's degrees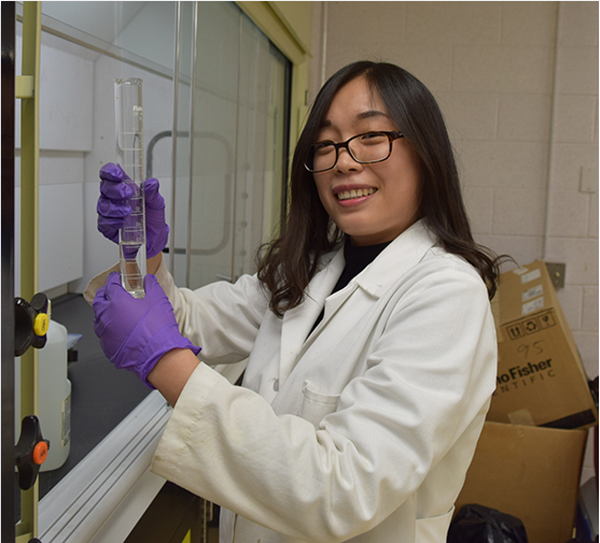 Join faculty members from Civil and Materials Engineering at UIC for a virtual informational session about the departments master's programs. The meeting is set for May 6, 2020, from noon to 1 p.m., and will consist of a presentation about UIC's master's degree offerings and an opportunity to discuss the programs with the faculty members (See bios below).
The purpose of the meeting is to inform interested ASCE YMG Members of the master's degree opportunities at UIC to advance their career. In the recent years, UIC has grown their master's degree offerings and has classes in the evenings for those wishing to continue working while obtaining their master's degree.
Please RSVP by 12 p.m. on Tuesday, May 5, 2020. To RSVP, please contact Deion DeBose at ddebose@epsteinglobal.com.  
Featured Faculty
Professor Ansari's field of teaching and professional activities is in structural engineering, analysis, condition assessment, nondestructive testing (NDT), and structural health monitoring.  He will discuss courses related to his field in elementary and advanced structural analysis as well as in NDT of highway infrastructure systems.
Hossein Ataei is Civil Engineering faculty and director of the Construction Engineering and Management Program at UIC. A registered PE in the US and Canada, he has the industry experience in project management, business administration and risk advisory consulting for large-scale heavy civil engineering projects. He is an ASCE Fellow and serves on national ASCE committees of Forensic Engineering Education, and on Construction Claims Avoidance and Resolution.
Professor Issa is the director of the structural and concrete research laboratory at UIC. He is a fellow of the ACI and ASCE, and a registered structural engineer in Illinois. He will highlight the courses that he offers in structural and materials engineering.
Professor Mahamid is a registered PE and SE and a fellow of ACI, ASCE, and SEI. His expertise is in structural analysis and design. He will highlight the courses offered in structural design.
Professor Mohammadian is a professor of Transportation Systems and Head of Civil and Materials Engineering Department at UIC. His research has covered various areas of transportation planning, traffic engineering, and transportation system management. He will discuss courses related to Transportation Engineering.
Professor Ozevin's area of classroom instruction covers Structural Engineering courses including Steel Design, Prestressed Concrete Design, Structural Dynamics. Her research includes integrating structural design and damage assessment methods, and real-time damage detection in infrastructure systems.
Professor Reddy's expertise is geotechnical, geoenvironmental, and sustainable/resilient engineering. He will highlight the courses offered in these fields.
About the MS Programs at UIC
UIC offers three master's of science programs designed to prepare you for careers in creating, managing, and improving the built world around us.
Civil Engineering
Civil engineering encompasses structural engineering and mechanics, environmental engineering, geotechnical engineering, transportation engineering, and more. Our degree program helps to define your knowledge and skills in the area that is most relevant to you. In this program, you can either combine your coursework with a master's thesis research project or complete your entire MS degree through coursework.
Materials Engineering  
Materials — including metals, intermetallics, polymers, ceramics, composites, and electronic materials — are critical to modern industrial society. Our MS program develops your expertise in the design, manufacture, and characterization of materials for specific applications. In this program, you can either combine your coursework with a master's thesis research project or complete your entire MS degree through coursework.
Construction Engineering  and Management 
To meet the growing demand in the field for highly skilled construction engineering managers, UIC launched this new master's degree program—the only one of its kind at a public university in the greater Chicago area. Students learn about a wide range of topics, including construction regulations, quality control, professional ethics, risk management, project planning, and environmental sustainability. 
Learn more about CME's graduate programs at https://cme.uic.edu/graduate/ms-programs.
Modified on April 29, 2020