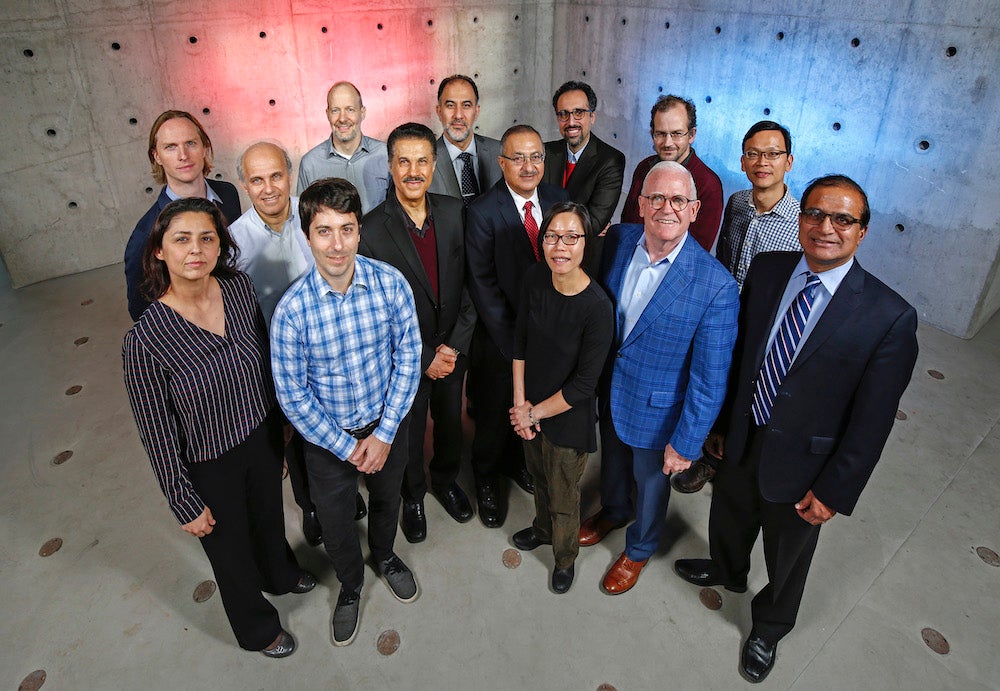 The 28 members of the core faculty in civil, materials, and environmental engineering are dedicated to serving the needs of their students, the field, and society. Scholars who are drawn to UIC are individuals with whom the public-service research mission resonates strongly. They devise ways to improve the built world through their research, and each year they improve the lives of hundreds of graduate and undergraduate students, many of whom are the first in their families to attend college.
The CME faculty includes fellows of the American Society of Civil Engineers, the American Concrete Institute International, Structural Engineering Institute, ASM International, and the American Association for the Advancement of Science. Three present faculty members have won National Science Foundation CAREER awards, two have been honored as the university's Inventor or Researcher of the Year, and many have received UIC awards for excellence in teaching, research, and academic advising. Our faculty have held editorial roles across dozens of journals in the field, including the Journal of Civil Structural Health Monitoring, ASCE Journal of Geotechnical and Geoenvironmental Engineering and Journal of Engineering Mechanics, International Journal of Sustainable Transportation, Journal of Transportation Letters: International Journal of Transportation Research, Land Contamination & Reclamation Journal, and PLoS One.
Researchers or prospective students who are interested in collaborating with our faculty members are encouraged to view our research areas page, which provides a roster of current faculty by area of expertise, and our labs page.