Civil Engineering Major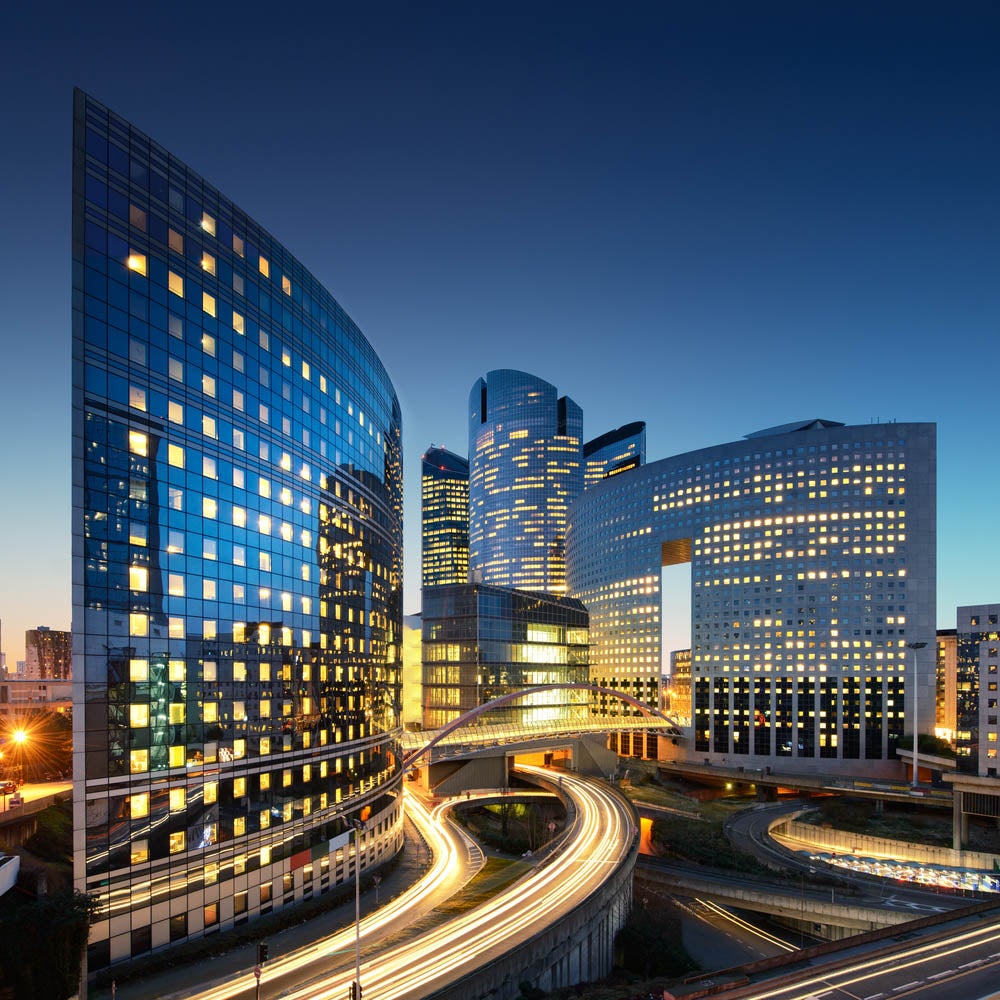 Civil engineering immerses you in the built environment. Civil engineers oversee the smart and responsible design and creation of structures and systems that are familiar to all of us: roads, bridges, buildings, airports, sewer systems, and more. Increasingly they are concerned not only with the what of the world around us, but the how: the ways in which people live in and utilize the built environment, and how we can optimize that for the benefit of human beings and the planet.
Civil engineering is a field with many pathways, and a UIC education will open them for you. Students who pursue an undergraduate major in civil engineering may find themselves drawn to careers in structural engineering (including designing structures to manage an increasing incidence of natural disasters), urban planning, coastal preservation, transportation engineering, water-resources management, materials science, environmental engineering, and beyond.
Your vision of your future career will be shaped by your UIC coursework, the faculty mentors you encounter here, and the strong support of your fellow students.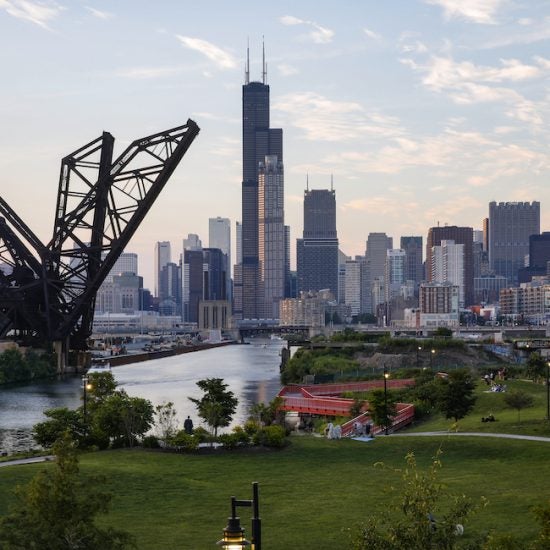 Why choose a civil engineering major? Why pick UIC? This PDF briefly answers both of those questions.
See the major overview
Civil engineering majors complete coursework in three categories:
Nonengineering and general education courses: Nonengineering and general education courses will make you a well-informed graduate in disciplines outside of civil engineering. You will take 55 credit hours in this category, including chemistry, physics, math, and a range of "chart-your-own-path" classes in areas such as Exploring World Cultures and Understanding the Individual and Society. For details on general education requirements, consult the course catalog.
Required engineering courses: Students earn 64 credit hours from engineering courses that all civil engineering majors must take. These courses—including Strength of Materials, Environmental Engineering, and Geometric Design of Highway Facilities—offer a thorough introduction to the field. Details on these requirements are in the course catalog.
Technical electives: Civil engineering majors complete 9 credit hours of courses that will prepare them for the specific careers or research they have in mind. Options include Design of Masonry Structures, Railroad Track Engineering, Engineering Hydrology, Bridge Design I, and more (see the course catalog for details).
Concentration Areas
Students majoring in civil engineering have the chance to create an area of specialization in their undergraduate degree by completing a concentration. We offer several concentration areas, which can be explored through enrollment in the relevant technical elective courses. Expand the sections below to learn about each concentration.
Construction engineering and management sits at the intersection of engineering technical competence and project management science. It entails working in interdisciplinary teams with people from diverse backgrounds to implement the best and most efficient engineering design. Construction management is the "science and art" of ensuring that complex building and civil infrastructure projects are completed successfully—on time and under budget.

Courses:

CME 485 Construction Engineering and Management
CME 486 Construction Equipment and Design Methods

Environmental engineering and water resources is an extensive discipline dedicated to addressing environmental issues in air, water, and soil. It covers the science and design of water treatment systems that support our society, as well as design of hydraulic structures and systems to handle hydrologic flow.

Courses:

CME 403 Hydraulic Design
CME 421 Water Treatment Design
CME 422 Wastewater Treatment Design
CME 427 Engineering Hydrology

Geotechnical engineering covers the engineering behavior of earth materials, and it has applications in military, mining, petroleum and other disciplines occurring on the surface or within the ground. It includes the fundamentals of foundation analysis and design, site characterization, analysis and design of shallow and deep foundations and earth retaining structures, environmental laws and regulations, sources of environmental contamination and waste treatment options.

Courses:

CME 405 Foundation Analysis and Design
CME 415 Environmental Geotechnology
CME 425 Environmental Remediation Engineering

Materials—including metals, intermetallics, polymers, ceramics, composites, and electronic materials—are critical to modern industrial society. Materials engineering addresses the design, manufacture, and characterization of materials for specific applications.

Courses:

CME 433 Fracture Mechanics and Failure Analysis I
CME 460 Crystallography and X-ray diffraction
CME 470 Physical and Mechanical Properties of Materials
CME 471 Thermodynamics of Materials
CME 480 Welding Metallurgy

Structural engineers are trained to design the bones and muscles that create the form and shape of man-made structures. Structural engineering includes the design of metal, masonry, wood, and reinforced concrete buildings and structures; bridge design; pre-stressed concrete design; and advanced methods of structural analysis. This concentration also helps students to prepare for the Professional Engineer and Structural Engineer exams.

Courses:

CME 400 Advanced Design of Reinforced Concrete Structures
CME 401 Advanced Design of Metal Structures
CME 406 Bridge Design I
CME 409 Structural Analysis II
CME 410 Design of Prestressed Concrete Structures

Sustainability is key in civil engineering to ensure that the systems designed and built by civil engineers can provide for current and future generations. The sustainability concentration includes foundational elements of environmental sustainability, sustainable urban infrastructure design, engineering hydrology, and hydraulic design.

Courses:

CME 403 Hydraulic Design
CME 425 Environmental Remediation Engineering
CME 427 Engineering Hydrology
CME 440 Cities and Sustainable Infrastructure

Transportation engineers plan, design, build, operate, and maintain systems to provide for the safe, efficient, and convenient movement of people and goods. Transportation engineering covers geometric design of highways; traffic engineering and control; the study of driver, vehicle and roadway system characteristics; intersection design and operation; highway capacity analysis; and traffic signal design.

Courses:

CME 402 Geometric Design of Highway Facilities
CME 408 Traffic Engineering and Design
UIC offers a wide range of scholarships and other forms of financial assistance. Some scholarships are designed for new students; others are open to continuing students. Learn more about these programs on our College scholarships page.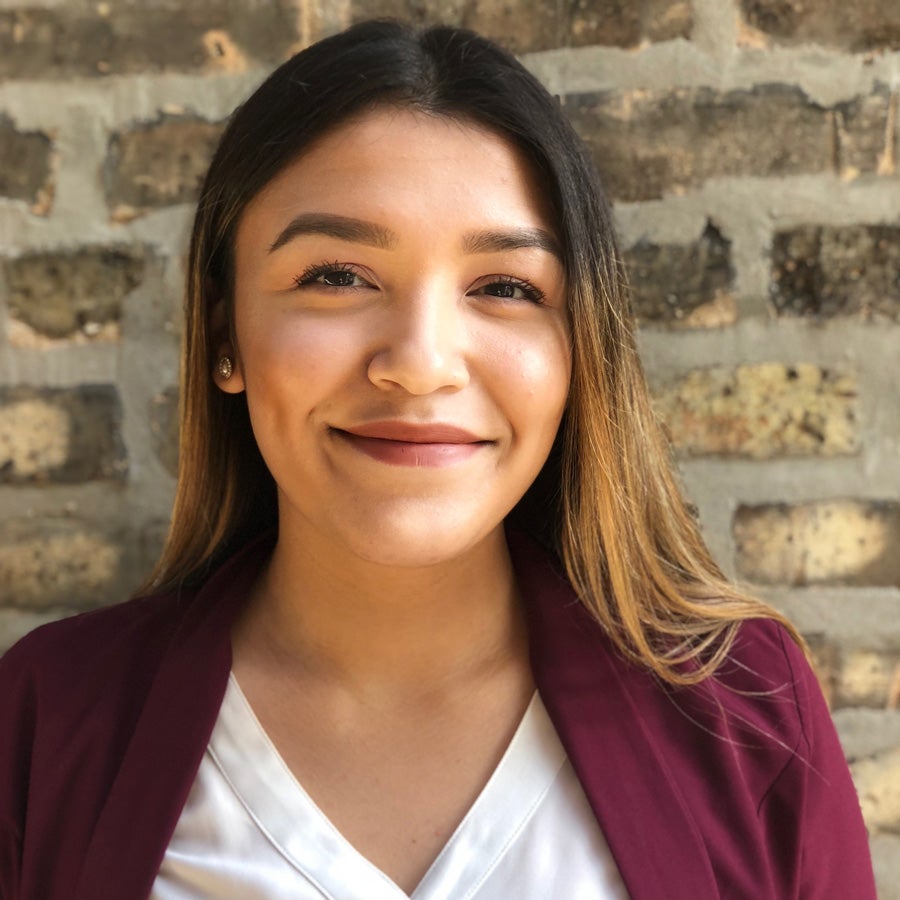 Stephanie Padilla
Civil Engineering, BS '21 | Chicago, IL
Name one thing you think UIC does better than anywhere else: Being a research university allows for students to be actively involved in their respective fields through undergraduate research. Such experience allows for great insight.
Favorite course: CME 203 Strength of Materials.
Student organizations you've joined: I'm the secretary and a SHPE junior representative for the Society of Hispanic Professional Engineers (SHPE).
What makes this student organization valuable to you? SHPE has provided me with many opportunities for growth as well as academic and professional guidance. Most importantly, I have met many hardworking and aspiring individuals whom I now call my SHPE familia.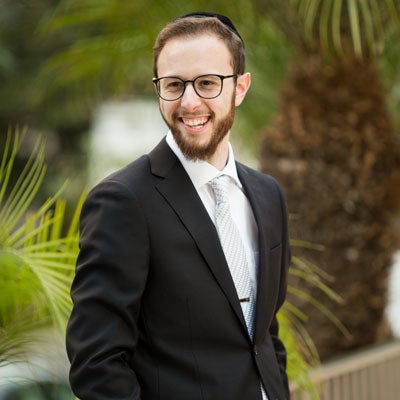 Moshe Carron
Civil Engineering, BS '21 | Chicago, IL
Favorite course: CME 301 Steel Design.
Favorite thing about the department you're majoring in: Most of the faculty were working in industry before becoming instructors. They share about the hands-on, real-world issues and projects that they were a part of.
What is the most valuable student organization you've joined? The Student Steel Bridge Club. I've made some lifelong friends from it. Being involved in the project motivated me to do well in my structural classes.
Favorite restaurant in Chicago: Ken's Diner. It's a really neat kosher diner, plus they load up on the corned beef with their Dempster sandwich.
The civil engineering program at UIC is accredited by the Engineering Accreditation Commission of ABET, http://www.abet.org.
As part of the accreditation process, ABET asks our department to capture the overall goals of the undergraduate programs in civil engineering. These are called our program educational objectives.
Graduates of the civil engineering program at the University of Illinois Chicago will establish careers in engineering, research and development, and/or management professions and will be involved in professional societies. Within a few years of completing the program, graduates are expected:
To apply technical expertise, effective design skills, and sustainability principles to address evolving engineering challenges affecting a diverse society.
To be engaged in continuing education. Motivated graduates will have pursued or have well-formulated plans to pursue graduate education.
To effectively and ethically contribute as a member, manager, or leader of multidisciplinary teams through efficient communication of technical and nontechnical issues.
Civil engineering is a regulated profession, meaning that a majority of professionals in the field will become licensed Professional Engineers within five years of graduation. To attain this license, a civil engineering student must take and pass the Fundamentals of Engineering exam to become certified as an Engineer-in-Training. A new civil engineer then must take the Principles of Engineering exam. When that exam is passed, and when the new civil engineer has successfully demonstrated sufficient evidence of work experience and other qualifications required by the state and jurisdiction, the Professional Engineer license will be awarded. The PE license is highly regarded in the industry and opens doors to many successful and rewarding careers.
Civil engineering graduates who choose to practice structural engineering also will need to become licensed Structural Engineers within 10 years of their graduation.
Another part of the ABET accreditation process requires our department to identify the specific knowledge and skills that students are intended to have when they complete their undergraduate education. These are called student outcomes.
Students graduating from the civil engineering program at UIC will have:
an ability to identify, formulate, and solve complex engineering problems by applying principles of engineering, science, and mathematics.
an ability to apply engineering design to produce solutions that meet specified needs with consideration of public health, safety, and welfare, as well as global, cultural, social, environmental, and economic factors.
an ability to communicate effectively with a range of audiences.
an ability to recognize ethical and professional responsibilities in engineering situations and make informed judgments, which must consider the impact of engineering solutions in global, economic, environmental, and societal contexts.
an ability to function effectively on a team whose members together provide leadership, create a collaborative and inclusive environment, establish goals, plan tasks, and meet objectives.
an ability to develop and conduct appropriate experimentation, analyze and interpret data, and use engineering judgment to draw conclusions.
an ability to acquire and apply new knowledge as needed, using appropriate learning strategies.
In the 2021-2022 academic year, 406 students are enrolled at UIC Engineering as civil engineering majors across all class years. The department graduated 82 civil engineering majors in the academic year ending August 2021. View historical enrollment and graduation data here.