Open Positions
Tenure-Track Assistant/Associate/Full Professor in Smart Cities and Infrastructures (Job ID #158814)
Description: The Civil, Materials, and Environmental Engineering (CME) Department at the University of Illinois, Chicago (UIC), invites applications for a full-time faculty position at the Assistant/Associate/Full Professor level in the field of Smart Cities Infrastructures. Areas of research include, but are not limited to, Cyber-Physical Systems, Smart and Connected Communities, Resilient and Intelligent Systems, Inclusive Infrastructure and Social Equity, and Civic Innovation in Smart Cities Infrastructure, or related areas. CME plans to continue its growth in the coming decade by investing in opportunities for leadership in smart and connected urban systems. The CME Department has a vibrant research program. Faculty members in the Department are highly active in conducting cutting-edge, collaborative, and interdisciplinary research. The ideal candidate will complement two or more core research groups in the department, including: Infrastructure, Transportation, Environmental and Water Resources, Structures, and Geotechnical Engineering with interests in smart, sustainable, and resilient infrastructure systems.  Opportunities are also available to collaborate with UIC's other departments and research entities including Computer Science, Mechanical and Industrial Engineering, Urban Planning and Policy, the Discovery Partners Institute (DPI), the Urban Transportation Center, and the Institute for Environmental Science and Policy.
The Department offers BS, MS, and PhD degrees in Civil Engineering, an MS degree in Construction Engineering & Management, and MS and PhD degrees in Materials Engineering, and currently has an undergraduate enrollment of about 400 and a graduate enrollment of about 200.
The UIC College of Engineering has been undergoing tremendous growth over the past decade, with nearly doubled faculty size. The campus is located in the heart of the modern, livable, vibrant, and diverse city of Chicago, and adjacent to high-tech suburban corridors that include prominent national laboratories and industries, offering unique advantages and considerable growth potential for interactions with industry. UIC is the largest institution of higher learning in the Chicago metropolitan area, with an annual budget of $3.4 billion. It is one of only four Carnegie Foundation Research-I universities in the State of Illinois.
Duties: Successful candidate will be expected to establish a strong sponsored research program, teach and develop undergraduate and graduate courses, and advise students. The successful candidate will be expected to perform interdisciplinary research, interface with industry, federal, state, local, national labs, and other governmental agencies to attract external funds for support of research, provide service to the university and the profession and publish in technical journals.
Qualifications: An earned PhD in Civil Engineering, Environmental Engineering or a closely related field from an ABET-accredited program is required for this position. Consideration priority will be also given to the candidates who are registered Professional Engineers (PE) or they are on track to obtain their PE licensure within two years of employment.
Qualified applicants are required to send a letter of application indicating their qualifications, an up-to-date CV including the names and contact information of three references, and separate statements outlining their future teaching and research plans. For fullest consideration, applications must be submitted online at https://jobs.uic.edu/job-board/job-details?jobID=158814. Review of applications will start on February 21, 2022, and applications will be accepted until the position is filled.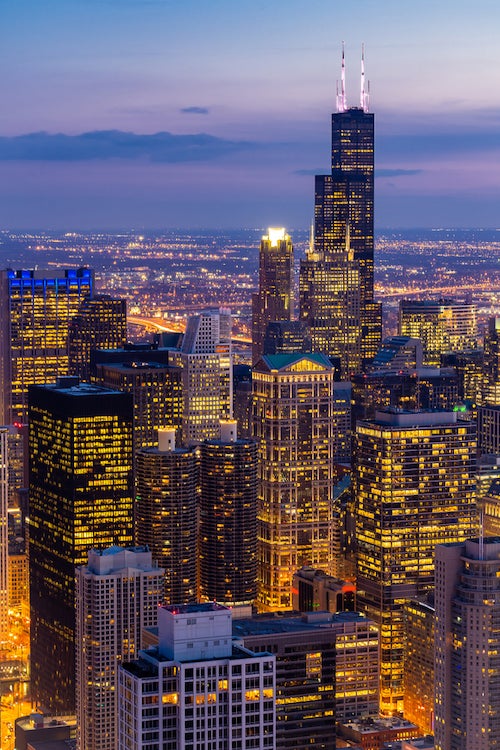 The Department of Civil, Materials, and Environmental Engineering posts active searches at the top of this page when positions are available. The department is an excellent place for scholars and academic professionals alike, offering access to a dedicated and diverse student community, extraordinary research collaborators, ever-expanding facilities, and the advantages of living in one of the greatest cities in the United States.
UIC is a major public research university (Carnegie R1) with about 3,000 faculty and more than 34,000 students. It is ranked in the national top 20 by U.S. News & World Report for diversity, and it ranks No. 8 in the Wall Street Journal/Times Higher Education list of best value institutions. This is a recognition given to universities that provide an excellent education compared with net cost. UIC also is a Hispanic-Serving Institution.
Chicago epitomizes the modern, livable, vibrant, and diverse city. World-class amenities such as the lakefront, arts and culture venues, festivals, and two international airports make the Chicago area a singularly enjoyable place to live with an affordable cost of living, whether in an 88th-floor condominium downtown or on a tree-lined street in one of the nation's finest school districts. The birthplace of the modern skyscraper, Chicago boasts one of the world's tallest and most iconic skylines, an 8,100-acre park system, and extensive public transit and biking networks.
UIC is committed to increasing access to education, employment, programs and services for all. The University of Illinois is an Equal Opportunity, Affirmative Action employer. Minorities, women, veterans, and individuals with disabilities are encouraged to apply. UIC is committed to supporting the success of dual-career couples. The University of Illinois conducts background checks on all job candidates upon acceptance of contingent offer of employment. Background checks will be performed in compliance with the Fair Credit Reporting Act.