THE GRE EXAM HAS BEEN WAIVED FOR SPRING AND FALL 2024 APPLICANTS
The PhD Application Fee has been waived until December 15th, 2023, and the MS Application Fee has been waived until February 15th, 2024 (This does not include the $100 Credentials Fee for International applicants). The application fee waiver is only applicable to Fall 2024 applicants.
UIC CME offers master's programs and doctoral programs that are positioned at the top of their fields, making the most of the extraordinary resources of Chicago to educate the next generation of leaders and scholars in civil and materials engineering.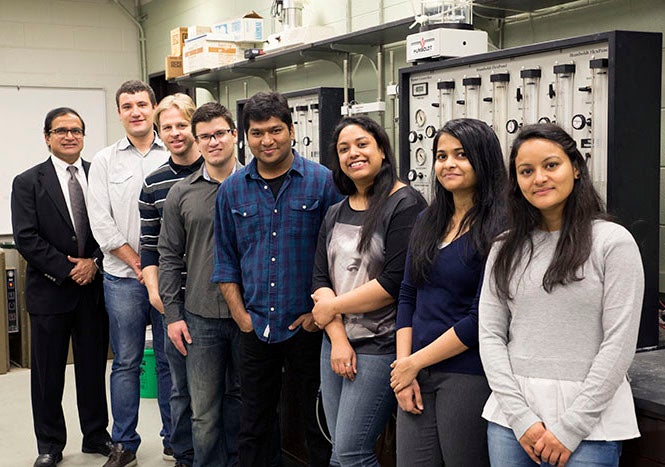 Find your mission. As a public research university located in the heart of Chicago, UIC prioritizes scholarship, teaching, and service that advance society. This is your opportunity to think creatively and confidently about how your graduate work can make a difference. Our faculty members will guide you as you identify an area of engineering where you can contribute positively to the world and develop your knowledge and skills in that area. Whether you are interested in the way we plan our communities, how we construct buildings and infrastructure, our impact on the environment and the avenues that lie before us to improve sustainability, how we move people and things, or how we engineer the materials that make up every facet of our world, UIC will prepare you to make a defining contribution.
Investigate and explore with top-tier facilities and programs. UIC is home to a High-Bay Structures Laboratory that can be used to test bridge components, sections of roadway, and other large items. UIC civil, materials, and environmental engineering also supports GAANN Fellows, U.S. Department of Education-sponsored doctoral students who want to do important research in the area of structural resilience. If you are unsure of where to start, visit our Labs page to learn about the research spaces and collectives that define cutting-edge inquiry in our department.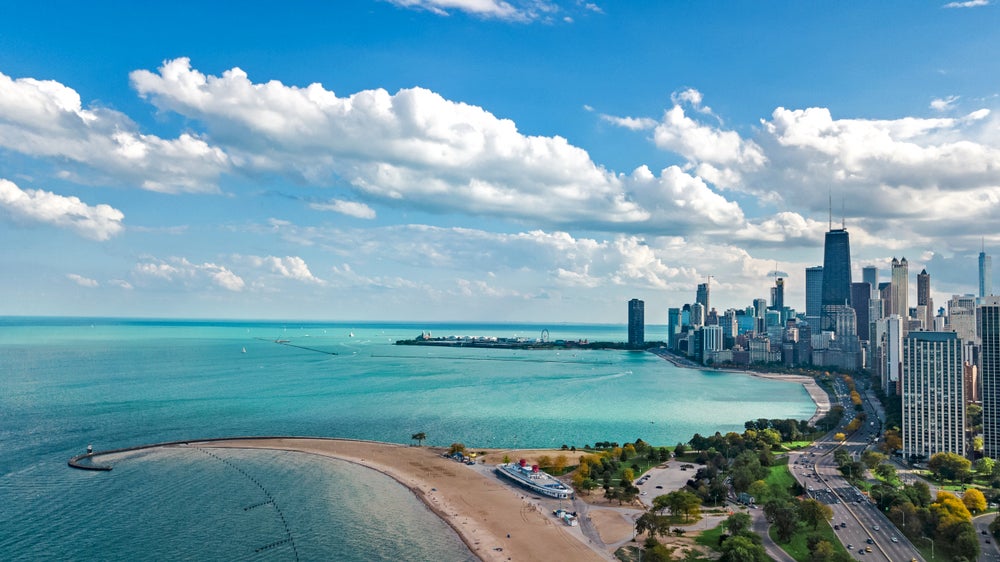 Make Chicago your own. Studying in Chicago is a remarkable experience. Here, you have the resources of a major U.S. metropolitan area at your fingertips: the architectural, engineering, and construction firms that create and maintain one of the most iconic skylines in the world; the offices of dozens of key federal, regional, and state government agencies; and the Discovery Partners Institute research consortium, which positions the University of Illinois system at the center of a research network that also includes the Northwestern University, the University of Chicago, and universities in India and Israel. Chicago, as America's third-largest city, also offers you life experiences that you can't get in most college towns: 77 varied neighborhoods, world-renowned museums, eclectic music and theater, restaurants that attract food enthusiasts from all over the world, and six major-league sports teams.
We invite you to get to know UIC. This website is your gateway to learning about our graduate programs, but we also welcome individual outreach. If you see a specific professor you are interested in studying with or a specific graduate course you are interested in taking, please do get in touch. We look forward to receiving your application.