MS in Construction Engineering and Management (STEM Certified)
To meet the growing demand in the field for highly skilled construction engineering managers, UIC CME launched this new master's degree program—the only one of its kind at a public university in the greater Chicago area.
Our curriculum is comprehensively developed and specifically designed to encompass the knowledge base and skill set required in the present-day construction engineering and management profession. The program is geared for students who plan to rise into higher roles in construction management—those who not only execute the required work, but who have the capacity to lead teams and oversee projects.
Contact us: Hossein Ataei, PhD, Program Director | Sara Arevalo, Graduate Coordinator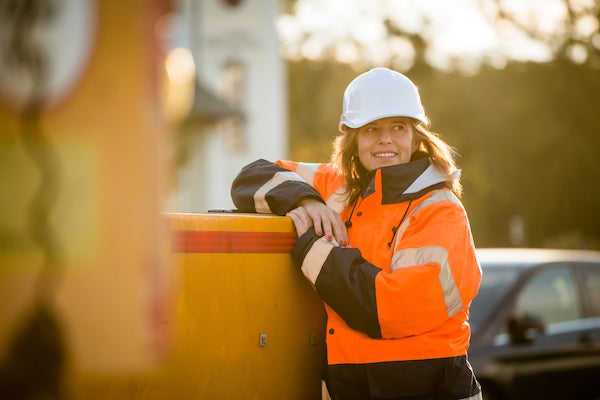 This program is ideal for a wide range of professionals and recent college graduates who want to develop their technical knowledge and field-specific competencies.
You may be a strong candidate for this new MS program if you are:
A mid-career or experienced construction management professional who is interested in positioning yourself for further career advancement
A recent graduate of an undergraduate program in civil engineering, construction management, or a related discipline at UIC or another university
A military veteran or current/former military engineer who seeks to make the transition to a civilian-side position
An engineering professional who anticipates taking on greater responsibilities in construction project management and engineering leadership
Applicants must have a bachelor's degree from an accredited college or university in an engineering field—for example, civil engineering, mechanical engineering, aerospace engineering, industrial engineering—or in mathematics or physics.
Applicants must also demonstrate a satisfactory cumulative undergraduate GPA (grade point average) and satisfactory performance in previous coursework related to their major.
Topics Covered
When students complete the program requirements, we expect they will have comprehensive knowledge in these areas:
Topics Covered:
Budgeting and estimating
Claims and dispute resolution
Construction accounting and financing
Construction industry in the United States and abroad
Construction equipment and methods
Construction laws and regulations
Construction project controls
Construction quality control and safety management
Construction scheduling
More topics
Ethics and professional issues in construction engineering
Managing risk in construction
Managing stakeholders
Organizational behavior and human resources management in the construction engineering industry
Procurement management
Project life cycle
Project planning
Sustainability and environmental management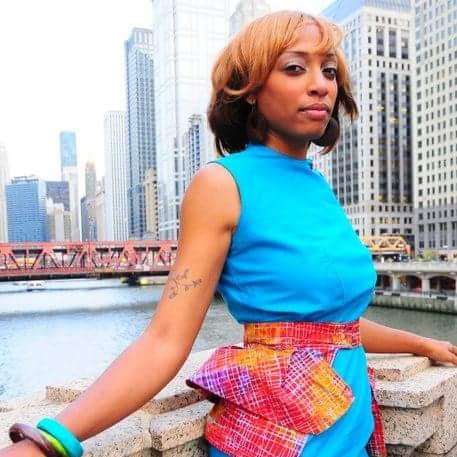 Shonte' Porche' '21
MS in Construction Engineering and Management
Why did you choose UIC? The university was the only school in the state that offered the exact program that I was interested in.
Name one thing you think UIC does better than anywhere else: UIC is by far the most diverse institution that I've been a part of. I've met people from places around the world that I would have never imagined I'd come across.
What do you hope to be doing right after graduation? I recently restructured my company, Porche' Property Group, from a property management firm into a development firm, Porche' Development Group. I plan to redevelop dilapidated buildings in underserved low-income communities and repurpose them with the amenities that each community needs.
Looking broadly at your field of study, who is the person you admire the most, and why? Jane Jacobs! She's known for her "Eyes on the Street" theory, which emphasizes the importance of a vibrant street life and neighborhood safety, and for her impact on the development of New York City. She reminds me so much of myself. Like her, I am a wife and mother of five! Also like her, when I look at a neighborhood or property, I don't see it in its dilapidated state. I see it up and running with the residents of the neighborhood enjoying the amenities. Jacobs is known for bucking the status quo, and that is truly a reflection of how I've lived my life. She's an inspiration and proof that what I want to accomplish can be achieved.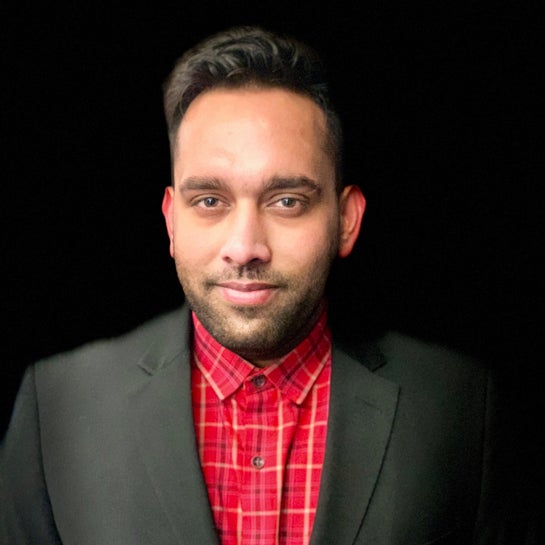 Kunal Sharma '21
MS in Construction Engineering and Management
Name one thing you think UIC does better than anywhere else: UIC makes sure that every student is treated equally. The faculty at UIC motivate students to get involved in various student organizations to develop a better professional network.
How (and why) did you choose your faculty advisor? I choose Hossein Ataei because of the knowledge he has in the industry. I believed that he would be the right person to guide me for my future.
How is UIC preparing you for your future goals? The courses allowed me to learn while working on real-time projects, which helped me to develop both technical and analytical skills. Also, the UIC Engineering Career Center offers different workshops and one-on-one sessions for developing the skills to excel at job interviews.
The best trip/vacation you've ever taken, and why: The Grand Canyon. This place has so much to offer: the scenic drive, the beauty of the canyons, and a peaceful atmosphere to spend your vacation.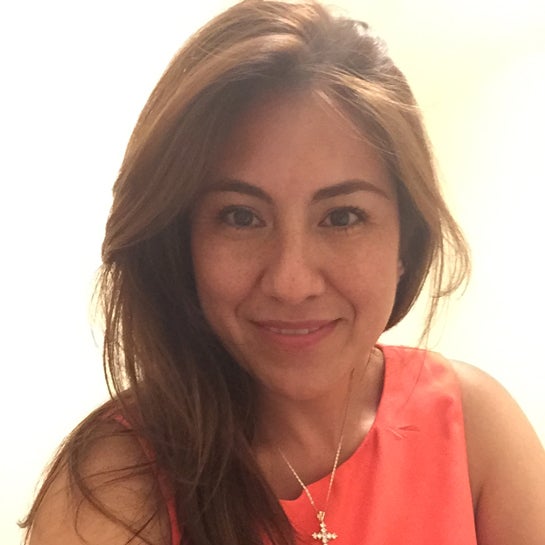 Gabriela Gonzales '22
MS in Construction Engineering and Management
Why did you choose UIC? Attending university is more than an education. Sometimes it is our second home. It is life experience, knowledge, skills, confidence, and an opportunity to help people. UIC has all the requirements that I need to build my future with the tools and technology that it provides and the experience of the faculty members. I really enjoy it!
What do you hope to be doing 10 years from now? I hope to be professionally established working in my own construction company, having a family and being able to help immigrants who need work.
The best trip/vacation you've ever taken, and why: I went to Vallegrande/Santa Cruz in Bolivia, a small town where my dad was born and grew up. It is a beautiful and historical town that never changes and is recognized for the Carnival and the mausoleum in the honor of Che Guevara. The food is amazing. The warmth of the people and hospitality is amazing! The best part was that I shared the trip with my dad, and we had a quality time together.
Your primary hobby/outside interest: I love swimming, playing water polo, and going on long walks to Lake Michigan to enjoy the landscape.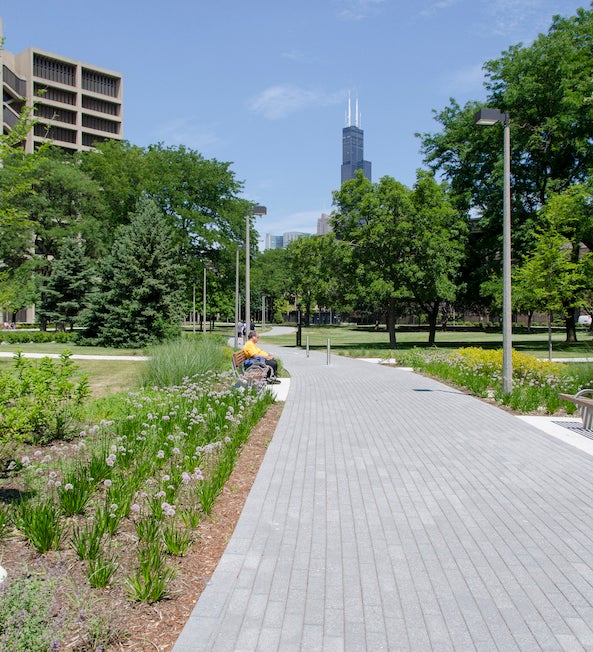 The program director, Dr. Hossein Ataei, teaches the required core courses alongside colleagues from civil, materials, and environmental engineering.
All lectures are delivered in classrooms on UIC's east campus, just a few minutes outside the core of downtown Chicago. The campus is accessible via the CTA blue line as well as a number of CTA bus routes. On-site parking is available for a fee, on either a daily basis or semester basis, for registered graduate students.
Students have access to department and university computer labs, including a full suite of civil engineering software: AutoCAD and Civil 3D, the Autodesk Building Information Modeling package (REVIT, Navisworks, and BIM 360), ARC-GIS, HECRAS, the Microsoft Office and MS Project suites, and more.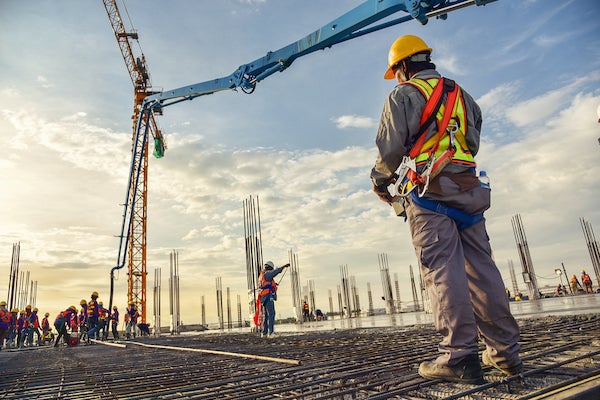 The MS in Construction Engineering and Management at UIC is a degree designed for professionals, and therefore your career advancement is paramount. Strong partnerships and collaborations with industry inspired the creation of this program and the development of its curriculum. Advantages include:
Our technical courses are career-focused and practical. We offer many of them in problem-based learning formats, in addition to classic formats that consist of lectures, projects, and exams.
Students develop project portfolios based on the work they complete in the program. These portfolios are valuable in the career search process, highlighting each student's knowledge base, skill sets, and certifications.
We emphasize interaction with industry. Guest speakers from companies and agencies in the Chicago area will enhance students' professional networks and understanding of the field. Students will have the opportunity to actively engage in engineering activities that serve the public and develop their skills.
We encourage our students to apply for professional certifications and licensure that will enable them to achieve their goals. This may include LEED certification, Project Management Professional certification, Certified Construction Manager status, and Certified International Project Manager status.
We have established a UIC-based chapter of the Construction Management Association of America, which provides networking opportunities.
Related news: