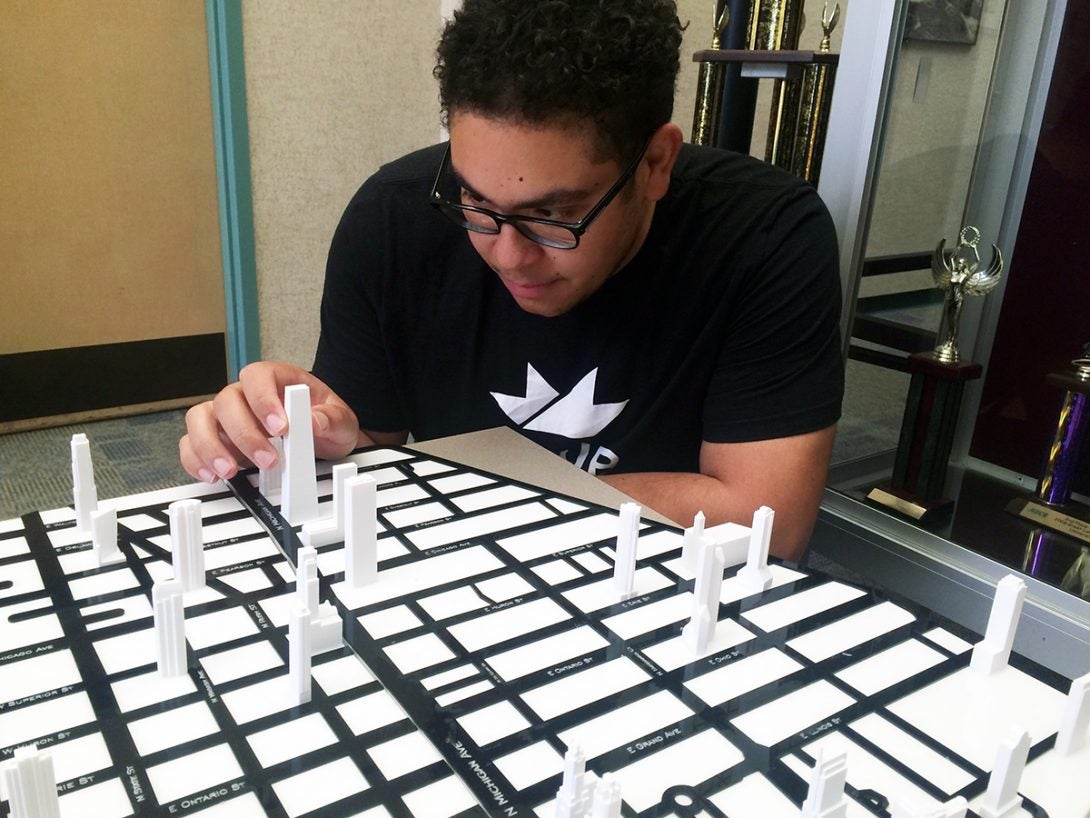 Civil engineering at UIC is an exciting, hands-on field that could have you building scale models of Chicago's business district, bolting together a steel bridge as a competition timer ticks, or floating a concrete canoe to prove to your parents, friends, and classmates that concrete isn't as bad of a boat material as it may seem.
Our students work on projects that help them learn—all while helping people in Chicago and the surrounding area. Our students have used their civil engineering know-how to design bike paths for urban communities, fix contamination in local soil, and investigate solutions for chronic basement flooding.
As an undergraduate student at UIC, you will work alongside faculty members who are developing new methods of making sure that our bridges and roadways are safer. You can take advantage of scholarships for students who show great promise. You can learn from professors who are world-renowned experts in "smart cities" and sustainable design. As a senior, you will devise your own research project that will help you stand out to companies and graduate schools when you take your next step. Recent senior projects have mapped out 46-acre sustainable mega-developments, examined how self-driving cars will affect our roadways, and prototyped structures that can be used to test the strength of nanomaterials.
Where will your UIC Engineering education take you? We look forward to working with you as you chart your own course!
I would recommend the UIC College of Engineering to new students because of its location in Chicago, top-notch teachers, and hands-on experience through the MakerSpace.

Civil Engineering, Class of 2021

|