GAANN PhD Fellowships: EXTREME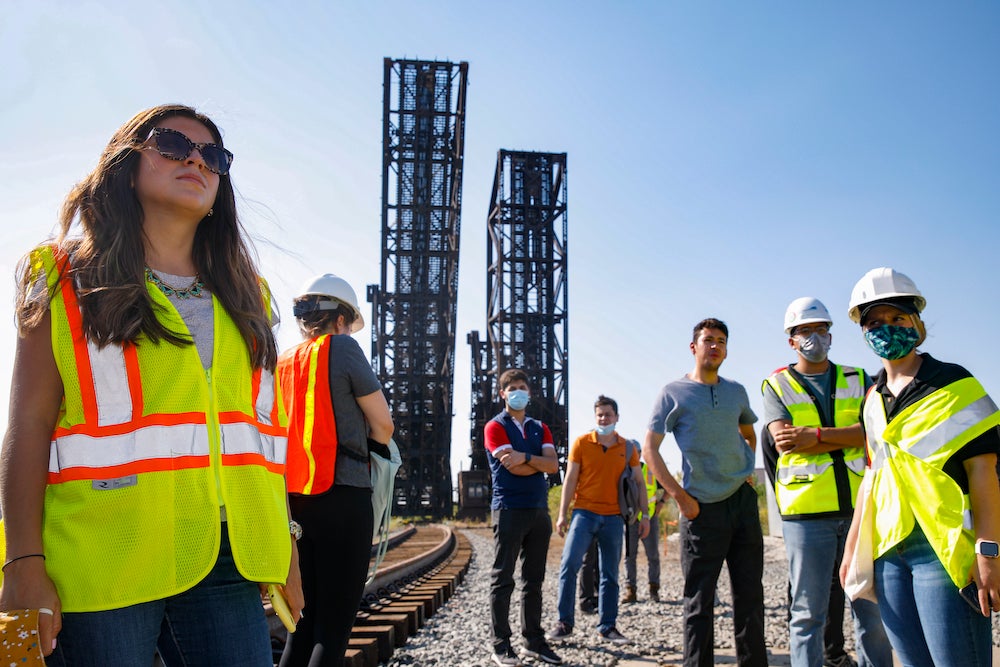 Each year, the U.S. Department of Education sponsors select doctoral students whose studies fall into specific areas of interest. These students are supported by the GAANN program, which stands for Graduate Assistance in Areas of National Need.
UIC is proud to be a host site for the GAANN initiative called EXTREME, whose acronym is derived from the terms "EXTending civil infrastructure Resiliency for Multihazards and Extreme events." EXTREME supports exceptional graduate students to pursue a PhD in civil engineering in the area of civil infrastructure resiliency. UIC civil, materials, and environmental engineering welcomes applications for these fellowships for spring or fall 2023.
The GAANN Fellows will focus on the following research topics:
Strengthening/repair of civil infrastructure for extreme loadings
Nondestructive evaluation of civil infrastructure
Structural health monitoring
Computational modeling of civil infrastructure under multi-hazard loading
Advanced materials for civil infrastructure
Fellows' UIC tuition and fees are covered by the GAANN award. In addition, they receive a living stipend of up to $34,000 per year based on demonstrated financial need.
This program offers exceptional opportunities to prepare for a career in academia. Fellows receive guidance and mentorship from a strong team of UIC CME faculty. As they complete their PhD program requirements, they also participate in a robust, flexible educational training program that is tailored to their skills and interests. This includes a supervised teaching experience, which provides the equivalent of one academic year of supervised training instruction, and professional development activities designed to enhance their skills and build their professional networks.