Qualifying Examination
In the trajectory of the PhD program, the qualifying examination represents the step that, when passed, admits a student to formal PhD candidate status.
In the civil and materials engineering department, students take the qualifying examination by the end of their third semester in the program (or, for direct admission students who begin PhD study with only an undergraduate degree, the fifth semester). Part-time students may take the exam in a later semester as long as they receive the approval of their advisory committee to do so.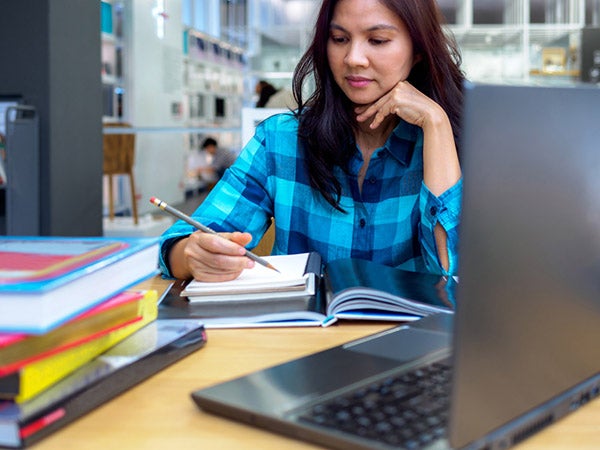 Each graduate program forms a "qualifying exam subcommittee" that includes all faculty in that program.
The subcommittee chooses two courses for the general section of the exam and prepares questions on these two selected topics.
For each student, the program subcommittee appoints three faculty members, one of whom is the student's advisor, to serve as the exam committee. The exam committee is chaired by a faculty member other than the advisor and can include faculty members from other UIC departments. The exam committee designs the specialized section of the qualifying exam and conducts the oral part of the exam.
Qualifying exam grading is pass/fail format.
First, students complete a written examination. If the student passes the written examination, an oral examination (lasting one to two hours) takes place about one week after the written portion is complete. If the student does not pass the written examination, no oral exam is scheduled, and the student instead has one more chance in the following semester to take the qualifying exam from the beginning.
By early November, each degree program should submit to the graduate program coordinator a list of PhD students who are required to take the qualifying exam.
The third week in January (the second week of classes) represents the primary time window in which the qualifying exam is given.
The week after classes end in May, also known as "finals week," is when the qualifying exam is given for students who failed the exam in January or for students who are taking the exam on a non-traditional cycle.