ASCE names Hossein Ataei 'Construction Engineering Person of the Year'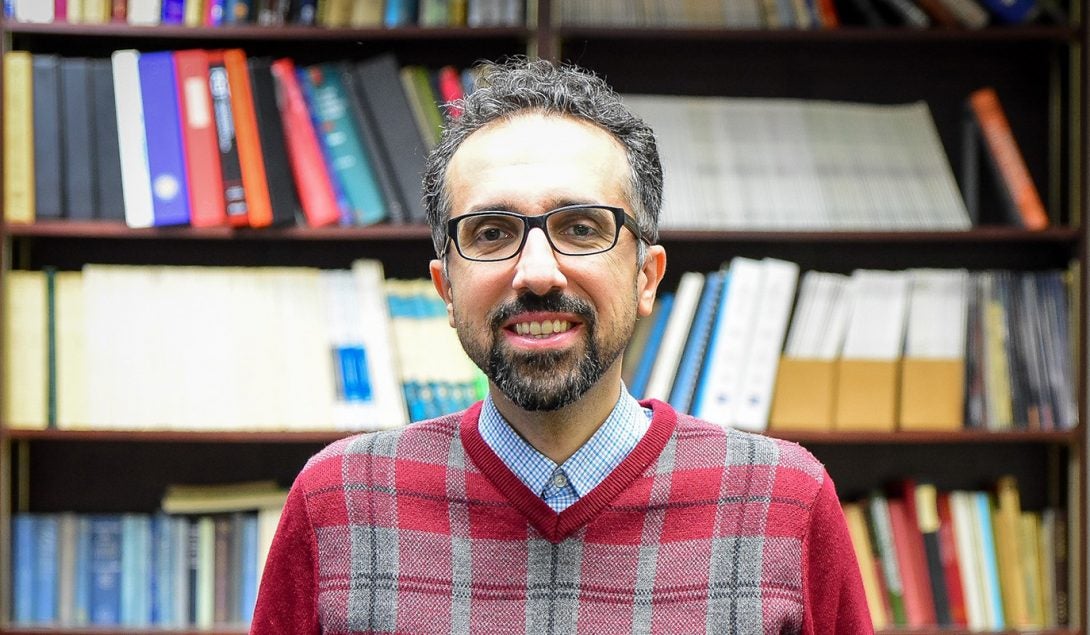 Hossein Ataei is adding a new award to his list of notable honors: the "2021 Construction Engineering Person of the Year." He received the award by the Illinois section of the American Society of Civil Engineers for his professional accomplishments and unique contributions to the construction engineering and management community in academia and the private and public sectors.
"I am greatly honored and truly humbled by this recognition," Ataei said.
"This is an absolutely amazing recognition that normally professionals in our field receive and get celebrated for toward the end of their careers," a senior colleague from the industry mentioned in his congratulatory note to Ataei.
Ataei teaches undergraduate and graduate courses in civil, materials, and environmental engineering and serves as the director of undergraduate studies and director of the construction engineering and management program. As a registered professional engineer in the United States and Canada, he brings real-world knowledge to the classroom with his industry experience in project management of complex civil infrastructure systems, and the business administration of large-scale civil engineering projects.
Ataei is an ASCE Fellow and serves on the ASCE national committees of claims avoidance and resolution, the practices to reduce failures, and the forensic engineering education. He is an ABET program evaluator for the accreditation of the civil and construction engineering higher education programs in the United States and internationally.
Learn more about Hossein Ataei here.
Modified on September 30, 2021