CBS News talks to Professor Ozevin about hazardous bridge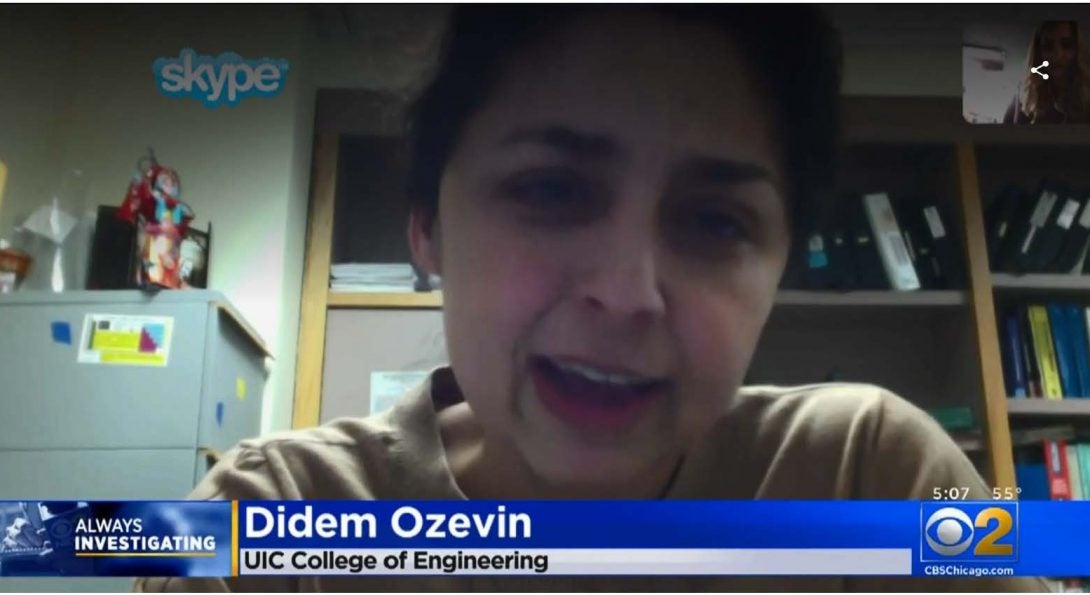 Didem Ozevin, associate professor of Civil and Materials Engineering in the UIC College of Engineering, recently appeared in a CBS 2 News segment about a bridge in Joliet.
CBS said the I-80 Des Plaines River Bridge in Joliet has "one of the worst structural ratings in the state."
CBS 2 sent a report and photos to Ozevin for her expert objective perspective.
"There's some permanent deformation," she said.
She also said that she'd think twice about driving over the bridges.
"When I see so many members with aerial loss and deformation that makes me very concerned passing through those bridges," Ozevin said.
Throughout the last month, Ozevin has been called by the media several times to provide an expert analysis of the damaged Lake Shore Drive bridge in Chicago that led to closures and emergency repairs.
The segment about the I-80 Des Plaines River Bridge in Joliet can be viewed at Joliet Bridge.
Modified on August 15, 2019