CBS News taps Professor Ozevin to discuss Chicago bridge corrosion and cracks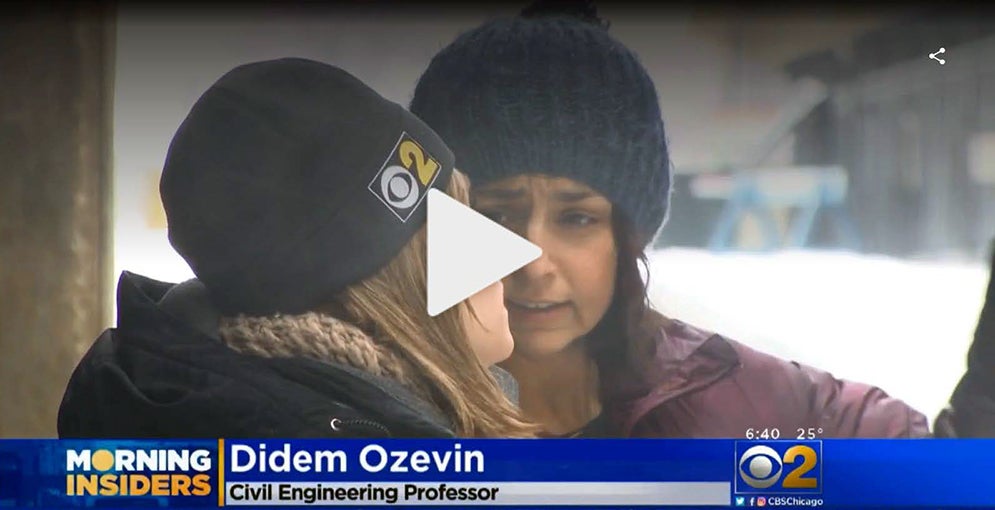 Didem Ozevin, associate professor of Civil and Materials Engineering at UIC, was featured in a CBS 2 Chicago news segment as an engineering expert to talk about the Lake Shore Drive bridge crack that led to closures on the bridge last week. Ozevin joined reporter Lauren Victory under the bridge to discuss other issues it may have. Watch the segment at https://chicago.cbslocal.com/2019/02/21/lake-shore-drive-bridge-corrosion-cracks/.
Her research interests focus on sensor development to combine a variety of sensing elements and to develop new structural evaluation methods for understanding the damage states using variety of structural health monitoring techniques. She uses multi-physic models to understand the wave propagation phenomena on various structures to develop simple damage characterization methodologies that can be used as embedded algorithms into low power wireless sensor nodes.
Learn more about Ozevin's research at Non-Destructive Structures.
Modified on August 15, 2019