Engineering student nabs first-place at Undergraduate Research Forum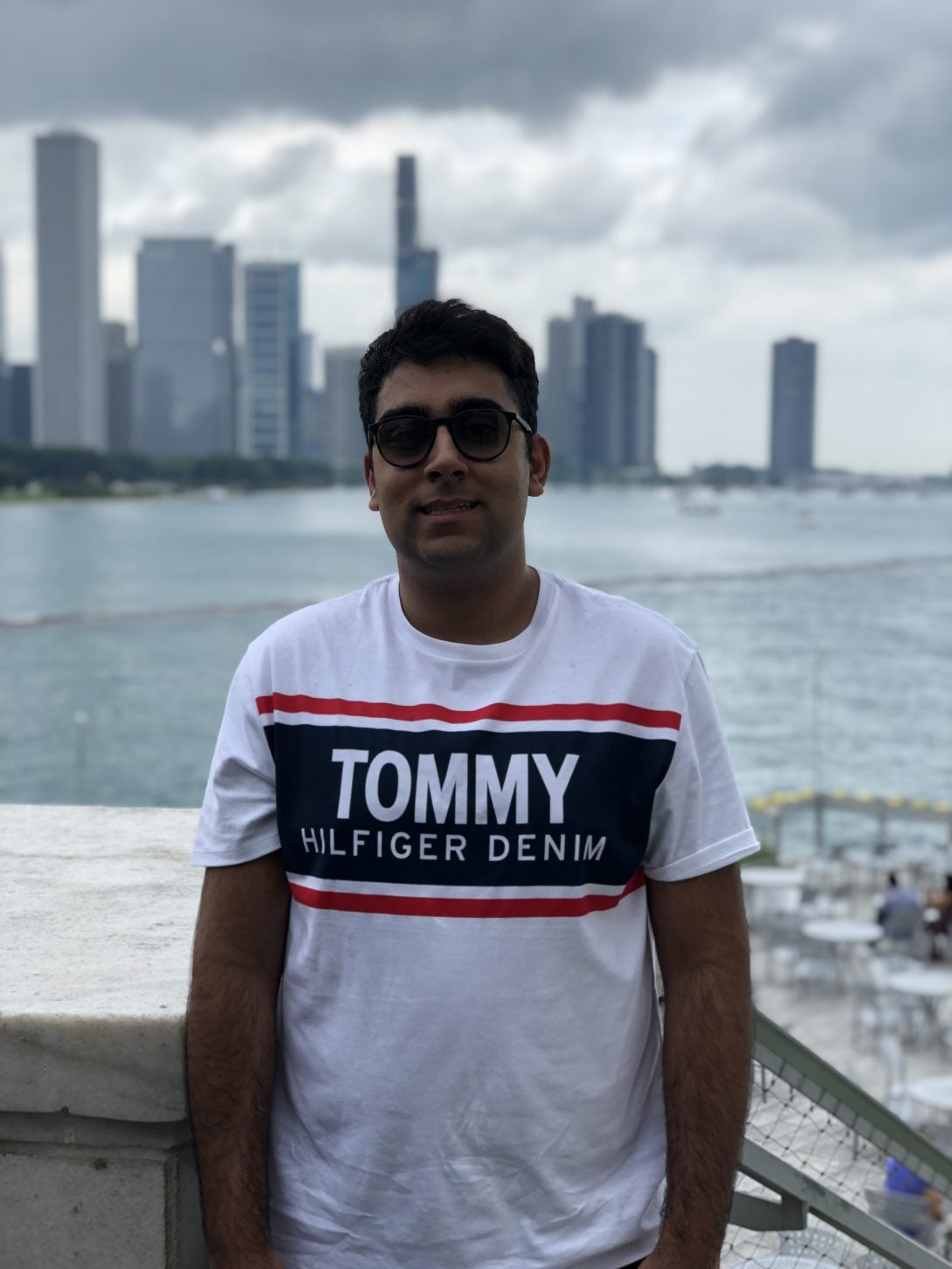 Amir Shirsalimian, a senior mechanical and industrial engineering student, recently won first place at UIC's Undergraduate Research Forum in the Engineering/Physical Sciences category.
The forum is a campus-wide event that showcases hundreds of undergraduate students' research covering a broad range of scholarship across a variety of disciplines.
"I worked really hard to prepare for this event, and it feels good to know that my hard work paid off," Shirsalimian said.
Shirsalimian works under the direction of Matthew Daly, an assistant professor in civil, materials, and environmental engineering, in the Advanced Materials and Microstructures Lab, where researchers are developing materials with improved mechanical properties at reduced weights. Success in these efforts can be used to improve fuel economy or extend the driving ranges of electric vehicles.
Shirsalimian conducts research on how certain arrangements of material can be beneficial to mechanical properties in alloys with set compositions – essentially extracting more engineering benefits without changing the starting ingredients.
"Since the driving range of some electric vehicles is not comparable to a gas-powered vehicle, we can use a lightweight material that can withstand enough impact to assure safe transport, ultimately decreasing the amount of power being dissipated by the battery," said Shirsalimian, whose research is funded under the Department of Defense-supported Educational and Research Training Collaborative at UIC.
He noted that working in Daly's lab has been one of the best decisions he ever made at UIC. In addition to helping him succeed with research, Daly has advised him on other aspects of his education, and graduate students in the lab are always willing to help and answer his questions.
"Amir is a very dedicated student and is able to work independently on difficult problems without losing focus or motivation. He also has a great personality that makes him easy to work with. We are lucky to have him in the lab," Daly said.
"He is curious and has the drive to understand research tasks by asking many questions," said Ritesh Jagatramka, a PhD student helping mentor Shirsalimian.
Shirsalimian is slated to graduate in the fall. He plans to attend graduate school at UIC and continue conducting research in Daly's lab.