Exploring the water system in rural Alaska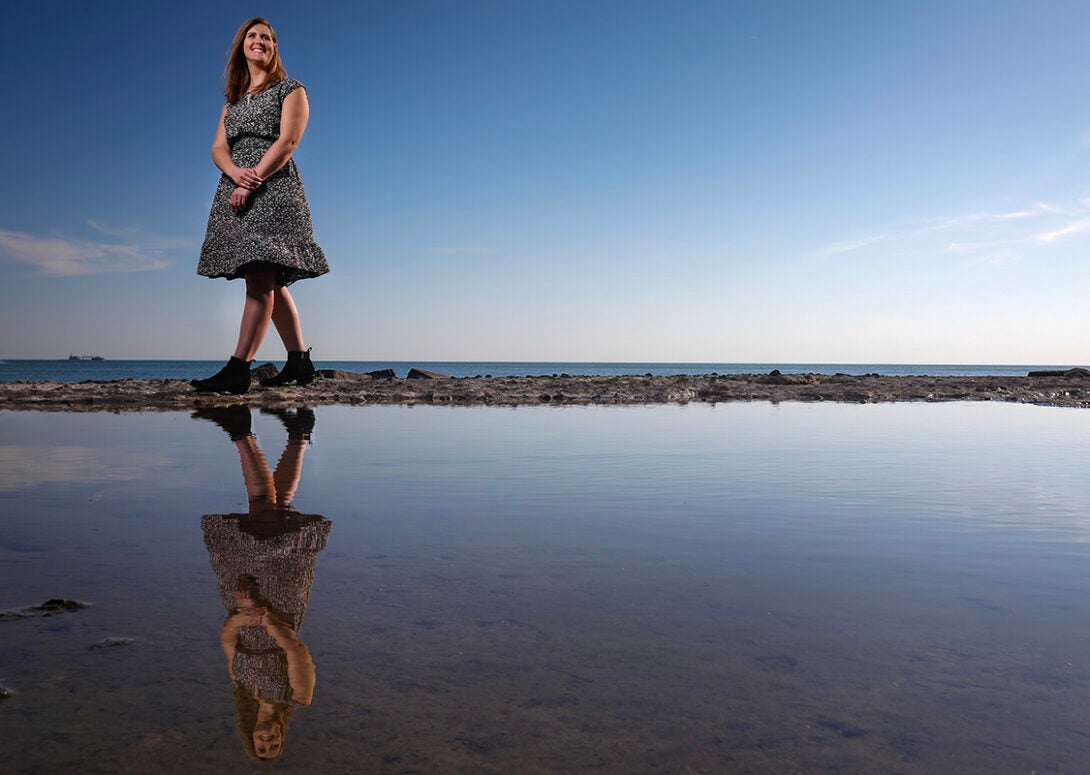 There are more than 30 unserved communities in rural Alaska that don't have access to piped water systems. When they open the tap, they don't have water flowing, which also often means they don't have a waste-water system to flush a toilet. In other areas, the systems have fallen into disrepair, with pipes freezing, and people experiencing long water service outages.
"Why is this happening? Why are we still seeing these unserved communities?'" CME Assistant Professor Lauryn Spearing asked. "In our new paper, we explored why some existing systems are experiencing challenges and studied, from a system's perspective, what impacts the provision of water services in rural Alaska."
A systems perspective allows the researcher and their peers to investigate a problem from more than a technical lens. They also considered climate change and the Arctic environment, financial constraints, and social systems in a recent article published in The Journal of Cleaner Production.
"By looking at it from a systems perspective, we're able to say, 'Okay, here is the connection between different systems. Here are places where we could make a change.' It may be a policy change or a new technology that could lead to a large shift in behavior. The overall goal is to improve infrastructure services," she said.
Many of the communities they are researching are largely Indigenous populations, and it's crucial to make sure that they're being equitably served with water infrastructure.
"Water access is important. And one of the things that we talk about a lot is equity when it comes to providing infrastructure services. Just because it's hard to serve these communities doesn't mean that we shouldn't," she said. "Having running water can prevent health problems. Hauling water in open containers can lead to increased water contamination," Spearing said.
Understanding the overall system structure will help the researchers identify leverage points that can increase and improve services for community members. One issue they already identified is what happens after an infrastructure system is built.
"There's no funding mechanism for communities to operate their system," she said. "They must be able to continue the operations based on their human and financial capacity. One of our recommendations is that there should be a policy change that allows funding to also be spent on operating and maintaining the system."
The researchers are also considering the complexity of the technology and where it will be used. They suggest it should be simplified. A large portion of the cost of water infrastructure in the Arctic is heating to prevent the lines from freezing. However, these systems can be complicated, and a broken part can spell disaster.
"If one thing breaks, the system can go down. And in rural Alaska, it may take six months or more to fix. We also need to consider supply chain, and training someone to operate the system," she said. "As engineers, we want everything to be cool and new and complex, but sometimes simplicity is key."