Graduate Marian Agamy wants students to 'work'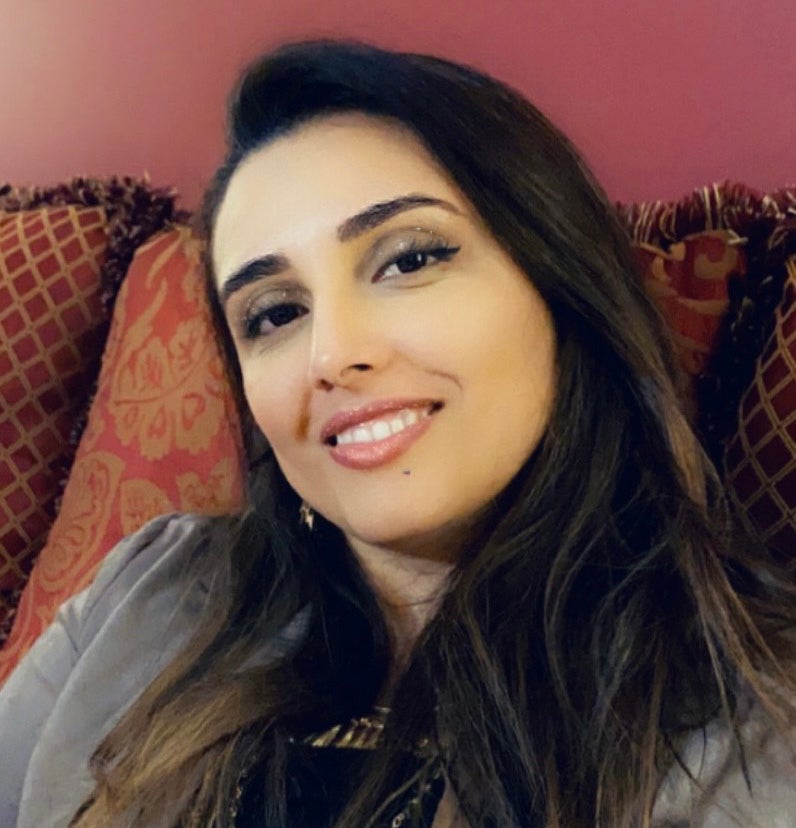 Women are often underrepresented in engineering. Marian Agamy wants to see that change. The subject of women in engineering is very close to her heart, and she wants to inspire more women with her experience.
"Women often doubt their capabilities, but that should change," said Agamy, who graduated in May 2021 with her master's degree in civil engineering. "As a wife and a mother of two beautiful children, I didn't let that stop me from pursuing a career in engineering and getting my master's degree and professional engineering license."
Agamy started her education at UIC in 2011 and earned her bachelor's degree in 2014. During her senior year, a professor was impressed with her classroom performance and recommended her for an internship with HBM Engineering Group, a bridge consulting company based in Hillside, Illinois. She was hired as a full-time structural engineer after graduation.
"I do bridge design, rehabilitation design for bridges, and manage a group of engineers," she said. "We do everything from creating plans, design, calculations, and quantities to submitting final plans for construction. I worked on the circle interchange project near UIC, the Taylor Street bridge, Morgan Street bridge, and the 41st Street pedestrian bridge in Chicago."
Having a full-time job and a busy home life didn't stop Agamy from continuing her education. In 2018, she returned to the classroom and took on a graduate degree with fervor and determination.
"I had to juggle work, my son, and my husband, and that was the main challenge," she said. "UIC is a commuter school, so it was easy for me to juggle so many things."
In addition to accommodating her busy life, UIC prepared her for the working world with a vast array of design courses, including two recently added classes in construction. Agamy described her professors as "very caring about the students."
As Agamy heads back to industry with her new degree, she offered advice for the students who will come after her.
"To be successful, you have to work hard," she said. "It's not the idea of just taking classes, graduating, and trying to find the job. Take advantage of every single class and work hard to learn because that's going help you in your in your life and career, especially in engineering. It pays off to do the work, learn, and take advantage of everything the professors teach you."
She provided additional advice for women who are considering engineering at UIC.
"Don't be scared to take on this career," she said. "It's very rewarding."