Infrastructure system management expert joins CME faculty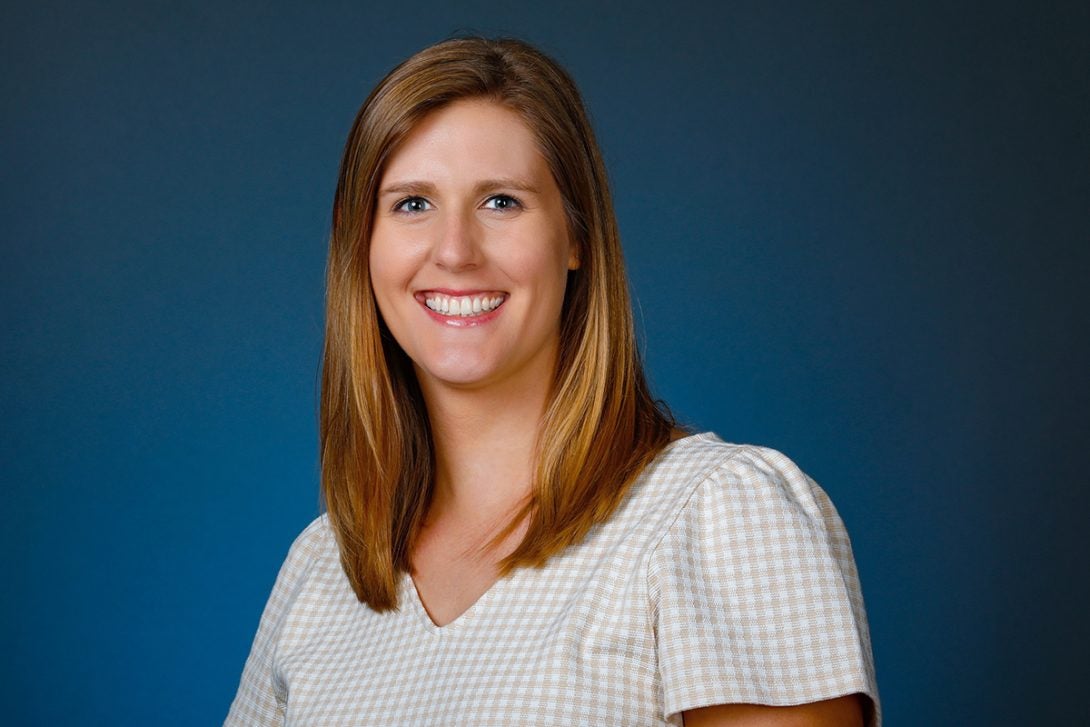 Lauryn Spearing has joined the CME faculty as an assistant professor in the area of infrastructure system management.
Spearing received her PhD in civil engineering from the University of Texas at Austin Cockrell School of Engineering in 2021. During her tenure at the university, she was named a National Science Foundation Graduate Research Fellow.
This semester, Spearing is teaching the graduate course Systems Thinking and Policy Applications for Civil Infrastructure, which focuses on using systems thinking techniques to address complex challenges in the built environment, such as water access in underserved areas.
"Students will learn how to take engineering solutions and make actionable policy recommendations," Spearing said, who also will be teaching undergraduate courses related to water resources engineering. "My goal is for students to consider the societal impact of their work by understanding the connection between the built environment and people."
In the classroom, she wants students to feel comfortable enough to make mistakes because learning from these mistakes is key to developing engineering skills.
"I encourage students to identify as engineers by reducing stereotypes around who can be successful in engineering and what these roles entail," Spearing said.
In addition to teaching, Spearing will be conducting research in her lab with a focus on improving the level of service people receive from their infrastructure systems by incorporating public perceptions into infrastructure management.
"I study sociotechnical water infrastructure challenges, such as water access and affordability, and infrastructure systems operations during uncertain contexts, such as disasters, pandemics, and population changes," she said.
Spearing earned the Bill Archer Graduate Policy Fellowship in 2019. During this policy fellowship program, she worked at a think tank in Washington, D.C., took policy coursework, and collaborated with policymakers. Her policy recommendation to provide federal funding for water utilities in cities that receive people displaced by disasters was introduced in Congress.
In 2021, her paper "Water and Wastewater Systems and Utilities: Challenges and Opportunities during the COVID-19 Pandemic" was named the Editor's Choice Paper by the Journal of Water Resources Planning and Management.
Modified on August 17, 2022