Karl Rockne selected for university scholars program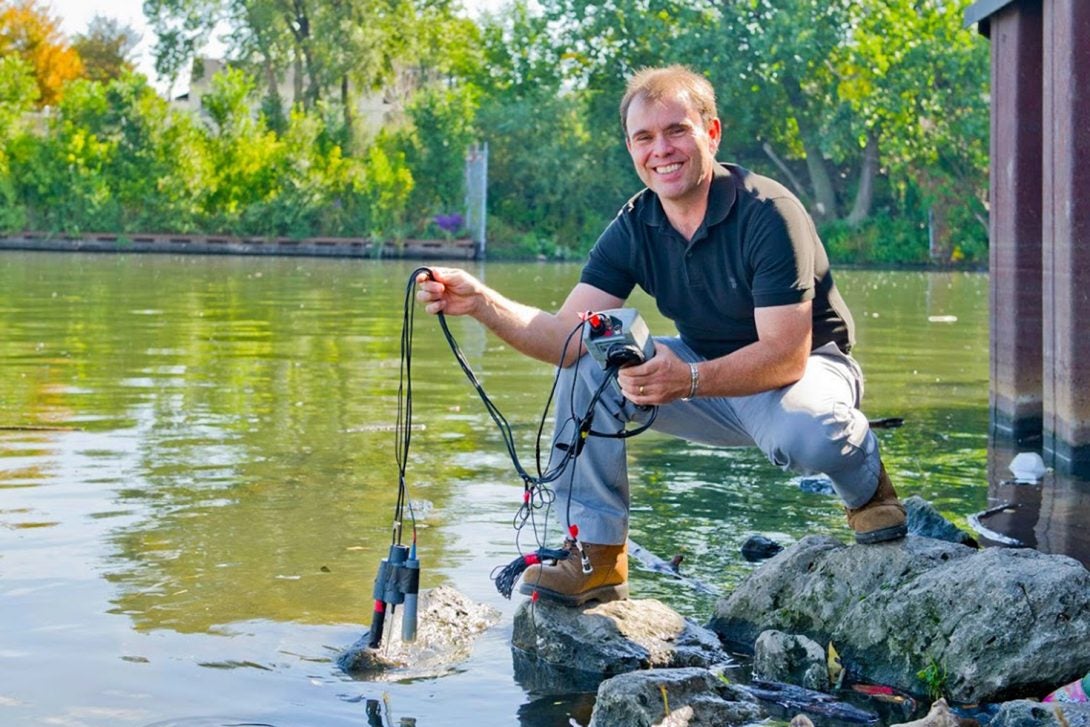 Professor Karl Rockne, of civil, materials, and environmental engineering, selected for the 2023 – 2024 University Scholars Program at UIC.
This prestigious honor, which is sponsored by the Office of the President, was created to honor and reward outstanding faculty members at UIC. Faculty members who have demonstrated superior performance in scholarly activities in both research and teaching and who show great promise for future achievements are provided with a three-year award.
Rockne has excelled on many fronts, including great teaching, excellent mentoring of undergraduate and graduate students, myriads of grant proposals, funded projects, publications, and as a national leader in the field of environmental engineering. He received his BS and MS degrees in civil engineering from the University of Minnesota and PhD in environmental engineering from the University of Washington in Seattle. At Rutgers University, he was a postdoctoral researcher with appointments in chemical engineering, marine sciences, and microbiology.
Since joining UIC in 2000, Rockne has created a very productive program in environmental engineering. He has also established interdisciplinary collaboration both internal and external to UIC with various departments and colleges, as well as other academic and industrial entities in the U.S. and internationally.
He has received numerous research, teaching, and service awards, including the NSF CAREER young investigator award, the Civil Engineering Professional Advisory Council award, and the NSF Director's Award for support of indigenous communities in the Arctic as a program director of the environmental engineering program.