Keeping contaminants out of stormwater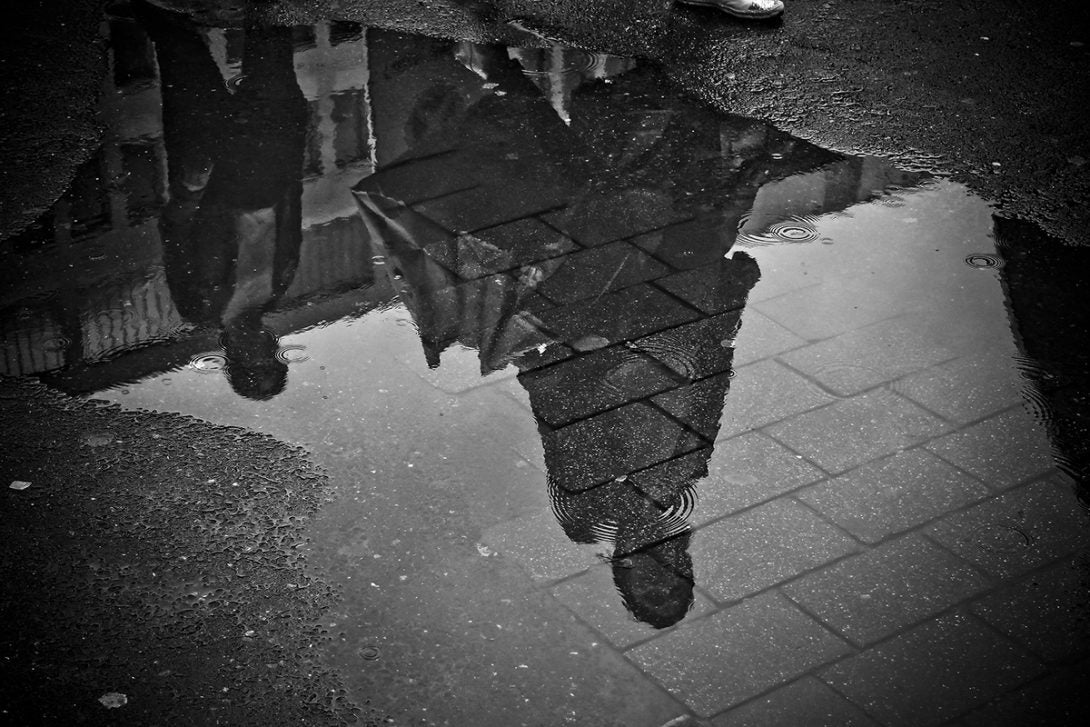 Road salt, motor oil, and lawn chemicals are common contaminants that can wash into lakes and rivers during rainstorms in urban areas. Studies have reported high levels of heavy metals and nutrients in stormwater runoff and have shown that these contaminants can have a detrimental impact on public health and ecosystems.
While stormwater management practices such as green roofs, vegetated swales, and permeable pavements are practical and feasible to develop, they may not remove all the contaminants.
Professor Krishna Reddy and his team investigated stormwater filter systems that use a new group of materials. They discovered that calcite, zeolite, sand, and iron filings can more effectively remove the contaminants widely found in runoff.
The findings of the research were published in the journal Water, Air, & Soil Pollution – An International Journal of Environmental Pollution under the title "Removal Kinetics of Heavy Metals and Nutrients from Stormwater by Different Filter Materials."
Reddy has a history of working on research projects related to remediation of contaminated waters. Several years ago, he and his students developed an innovative, practical, and sustainable filtration system for Rainbow Beach on Chicago's South Side to protect the beach from E. coli. Rainbow Beach is one of the most frequently contaminated beaches in Chicago and was closed more than 100 days due to contamination over a four-year period. Rainwater carrying bird waste, motor oils, heavy metals, and biodegradables had contributed to the contamination.
For the new research, Reddy, along with his Fulbright Scholar, Claudio Cameselle, and a former graduate student, Sara Dastgheibi, took a similar approach to the one he used to protect the water at Rainbow Beach.
"People were looking at remedies for the problem, but they were not addressing the issues near the source of the problem," Reddy said. "Permeable pavements infiltrate water down, so there isn't any runoff and flooding, but it doesn't address the pollution in the water. If you do not remove it, it could contaminate the groundwater. It's like a temporary storage, and that's not a long-term sustainable solution."
To address this issue, the researchers decided to work with an underground filtration system using materials that are abundant, eco-friendly, and allow water to drain quickly.
"We want the water to go through quickly so there's no flooding, and, at the same time, the material has to be very reactive, because there isn't much time for contamination removal," Reddy said.
The researchers could not find one material that could take out everything. Instead, they developed a mix of materials—calcite, zeolite, and iron filings—that each could take out at least one of the contaminants. Their previous experiences with groundwater remediation helped to inform this choice.
"In the stormwater situation, you don't have a constant flow. When it rains, there is a sudden flow and then the flow might stop. We used materials that can handle the situation during these pulses of high flow," Reddy said.
Learn more about Reddy's research on his lab website.