New book investigates construction industry's response to COVID-19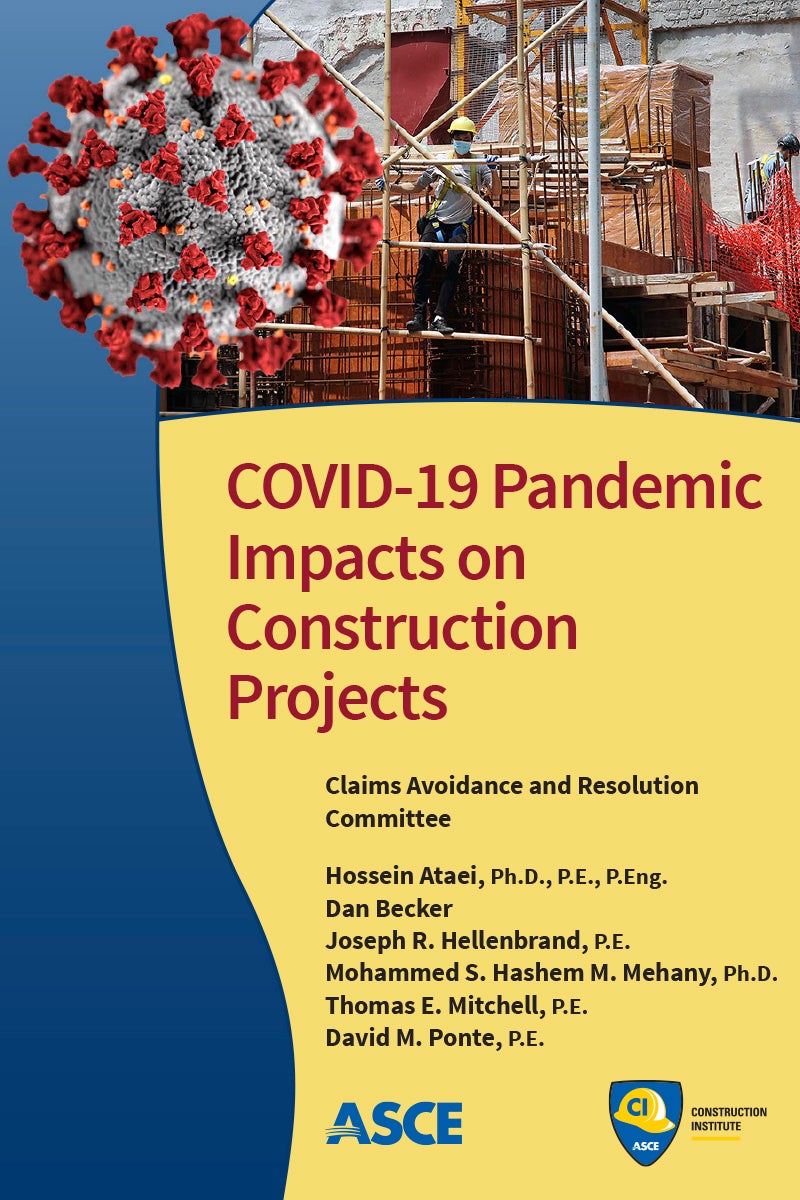 COVID-19 has wreaked havoc on lives and industries around the world, and engineering is not immune. However, engineers are known as problem-solvers, and how they have responded to the pandemic is the focus of a new reference book written by a group that includes Hossein Ataei, a clinical associate professor and director of the construction engineering and management program at UIC.
Ataei is one of six contributors to "COVID-19 Pandemic Impacts on Construction Projects," a quick reference for construction professionals, owners, and contractors in evaluating the risks to construction projects caused by COVID-19 and other pandemics. Published by the American Society of Civil Engineers, it provides a concise overview of the industry's immediate response to the challenges created by the worldwide outbreak.
"This book will be of interest to field engineers, project managers, and professionals who are involved with claims and construction management," Ataei said.
Existing books and resources suggest there are a limited number of references available to examine the effect of pandemics on construction projects. This book uses COVID-19 as a case study to close that gap by providing guidelines and insights for stakeholders who have been—or may be—affected.
"We are studying construction claims and litigation and innovative techniques in alternative dispute resolution, as well as the impact of the COVID-19 pandemic and other force majeure events on civil and infrastructure construction projects," Ataei said.
The work is sponsored by the ASCE Construction Institute's Claims Avoidance and Resolution Committee. Along with Ataei, the book's co-authors include Dan Becker of D. Becker Consulting, LLC; Joseph Hellenbrand of Capital Project Management Inc.; Mohammed Mehany of Colorado State University; Thomas Mitchell of TM3 Associates, who also chairs the ASCE's Claims Avoidance and Resolution Committee; and David M. Ponte of Nautilus Consulting, LLC.
Find more information about the book in the ASCE Library.
Modified on March 09, 2021