PhD student awarded NASA grant to investigate urban cargo delivery systems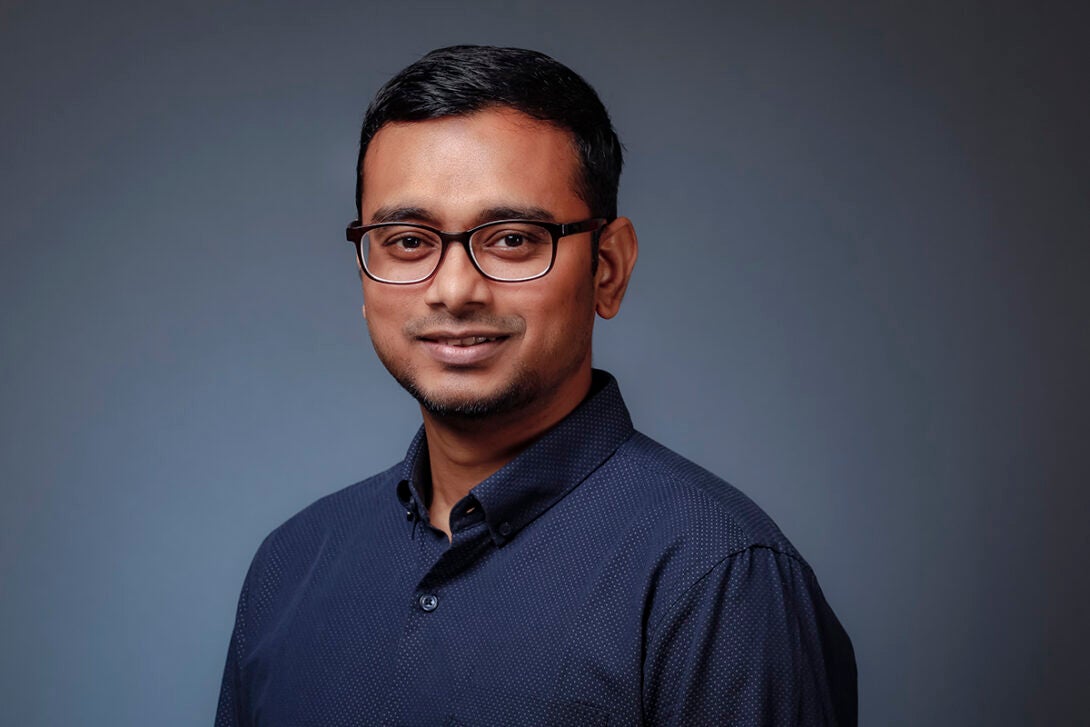 Nahid Parvez Farazi, a PhD candidate in civil, materials, and environmental engineering working under the direction of Professor Bo Zou in the Translog Lab, was recently awarded a University Student Research Challenge (USRC) grant from NASA titled "Urban Cargo Delivery Using eVTOL Aircrafts." The USRC challenges students to propose new ideas and concepts that are relevant to NASA Aeronautics.
Farazi is developing methodologies for urban parcel deliveries by using artificial intelligence to develop a decision-making system to improve delivery systems. For the physical aspects, he is using the emerging method of air mobility and crowd shipping platform where parcels can be carried from the depot and delivered to a household.
"The grant from NASA is related to my work on electric vertical takeoff and landing vehicles, also known as eVTOLs" he said.
His proposal calls for using eVTOLs to carry cargo from warehouses to a city center or a location in urban neighborhoods. From those locations, he suggests using crowd sourced resources to deliver the parcels to the destination. One unique aspect of his proposal is quantifying the community noise generated by the large-scale operation of eVTOLs in close proximity to households and incorporating this quantified noise impact into the decision-making of where they will operate.
"The proposed urban cargo delivery system with eVTOL is a unique and timely problem to investigate. Urban cargo delivery using eVTOL presents a less-explored market yet with huge potential for implementation given the explosive growth of e-commerce," Zou said. "Based on his prior research experience and work ethic, I firmly believe that Nahid is very qualified and committed to producing high-quality results from this project."
"It's really intriguing research and I would say it is the future of this industry," Fazari said.
Farazi is collaborating with UIC students Amy Hofstra and Son Nguyen. Hofstra comes from an urban planning background and has expertise in equity-based transportation system planning and can contribute to the evaluation of the proposed system in terms of community acceptance and maintaining equitable adoption of the system.
Nguyen has expertise in business analytics and decision science. He will collaborate with the team leader in developing solution techniques and performing market analysis of the proposed system.