Professor Ataei awarded for teaching excellence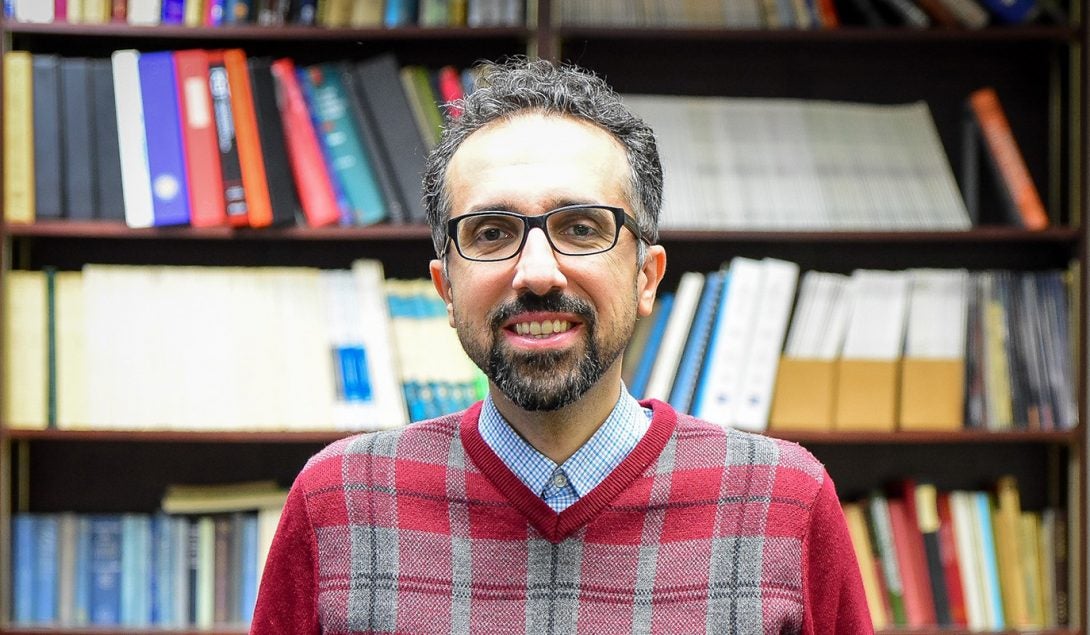 Hossein Ataei, clinical associate professor of civil, materials, and environmental engineering, received UIC's Teaching Recognition Award for the high-quality instruction he provides in the classroom.
Ataei teaches undergraduate and graduate courses and serves as the director of undergraduate studies and director of the construction engineering and management program. As a registered professional engineer in the United States and Canada, he brings real-world knowledge to the classroom with his industry experience in structural design of civil infrastructure systems, business administration of civil projects, and project controls of large-scale civil infrastructure for large global engineering-procurement and construction firms.
"I follow a teaching philosophy that is mainly focused on achieving the maximum student engagement by making the class as interactive and stimulating as possible," Ataei said. "I encourage the students to participate in class by asking many questions and taking ownership of their learning experience. I firmly believe in and employ a teaching methodology that is engaging, interactive, and inclusive."
Ataei often creates a link between the theory concepts covered in the courses with real-world applications. This approach is one of the reasons students praised his classes when they provided feedback on teaching evaluations.
"Professor Ataei is one of the best professors in the CME Department. His teaching methods are great. He really teaches you everything you need, and he is very clear about what he expects you to do. I learned so much from this class. His lectures were never boring and all the students would interact. He puts so much time and effort into teaching this class," wrote an anonymous student.
Another student added: "The notes were most beneficial because of the great detail the professor went into. The speed of the lectures was also very beneficial because professor took time to teach the concepts in order help the students understand them better."
Ataei is one of sixteen professors who received the teaching award this year. The UIC program honors faculty members across the university for their teaching excellence over the past three academic years. Nominees are evaluated based on a support letter from the department head describing the candidate's teaching excellence, contributions to the courses and curriculum, and high teaching evaluation scores—as well as other strengths in teaching, research, and service.
Learn more about Hossein Ataei here.
Modified on February 22, 2021