Professor Mohsen Issa awarded three new research contracts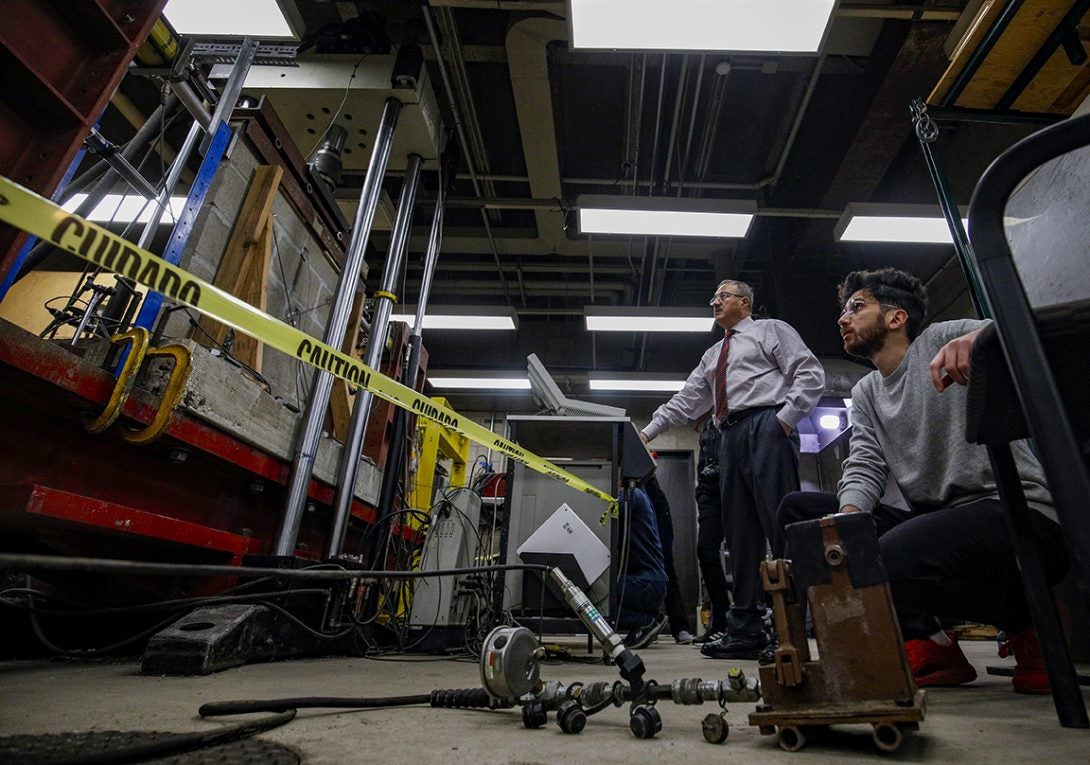 Mohsen Issa, professor of civil, materials, and environmental engineering, has received three new research contracts sponsored by U.S. Army Corps of Engineers, U.S. Army, and Portland Cement Association.
For the US Army Corps of Engineers, Issa is conducting research on a project titled "Demonstration of 4D printing of Concrete Crossties Prestressed with Basalt Fiber Reinforced Polymer (BFRP) Bars."
The goal of the project is to produce a sustainable, prestressed polymer concrete crosstie that can outstand conventional prestressed concrete crossties.
The 4D-printed prestressed concrete crosstie's optimized configuration demonstrates no cracks, a corrosion-free atmosphere, a minimum concrete cover, and a transfer length smaller than prestressed steel strands.
For the U.S. Army, Issa is working on a research project titled "Develop Optimized Bridge Connections with Additively Manufactured Lattice Structures Phase III."
The research is focused on the design of specimens and fixtures for the testing and machining of the Armored Vehicle Launched Bridge (AVLB) – a vehicle that provides a gap crossing capability on the battlefield. The AVLB is 63 feet long and subjected to specific military load classifications, which is a system of standards used by NATO to classify the safe amount of load a surface can withstand. Researchers will also design and test sub-scale and full-scale AVLB bridge connections.
For the Portland Cement Association (PCA) research, Issa and CME Professor Lesley Sneed are conducting research on a project titled "Investigation of the Performance PLC Concrete with Limestone Content above 15 Percent."
In an effort to move the United States toward a more sustainable approach in the cement production and concrete industries, the researchers will study the performance of concretes with Portland limestone cement (PLC) containing interground limestone contents exceeding the limits stated in ASTM standards. The research team also will consider blended limestone.