Professor Rockne named associate dean for research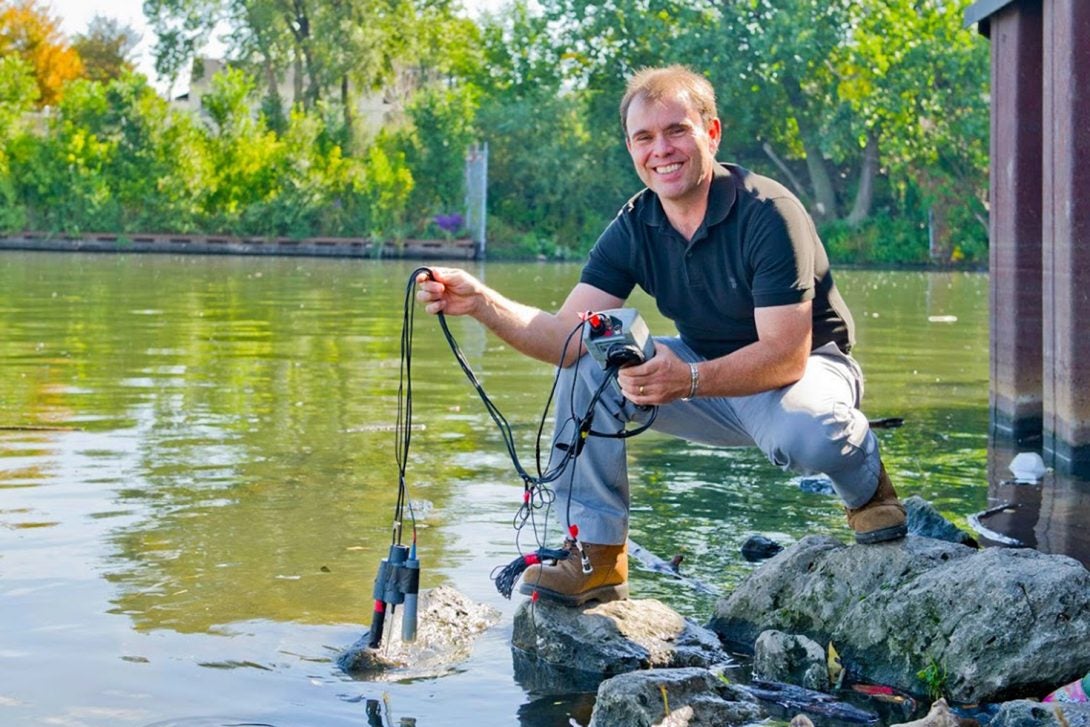 Professor Karl Rockne has been appointed the associate dean for research for the College of Engineering at UIC. In this role, Rockne will oversee the College's research portfolio, which includes 234 funded research projects funded by more than $140 million of external grants and contracts. He will lead initiatives that include diversifying sources of funding, promoting multi-investigator and transdisciplinary initiatives, forming new external partnerships, acting as the college's liaison to the Office of the Vice Chancellor for Research and to external agencies, and assisting new faculty with establishing research collaborations.
Rockne joined UIC in 2000. He received his BS and MS degrees from the University of Minnesota and his PhD from the University of Washington, and he served as a postdoctoral researcher in chemical engineering at Rutgers University. He is a professionally licensed engineer and board certified by the American Academy of Environmental Engineering and Sciences. He has received numerous teaching and research awards, including a National Science Foundation (NSF) CAREER award, the Civil Engineering Professional Advisory Council Award, and the NSF Directors Award for Superior Accomplishment, the agency's top award, for "broadening engagement between indigenous communities and researchers, achieving inclusive and meritorious Arctic science through the navigating the New Arctic program."
He has mentored dozens of students and published more than 100 scientific articles and technical reports in the broad field of environmental biotechnology. He has had more than 40 grants funded by NSF, the National Institutes of Health, the Environmental Protection Agency, the Department of Energy, USAID, and numerous industrial, state, and nonprofit sources totaling nearly $17 million.
Rockne has served UIC in many capacities over the years, including as director of undergraduate studies for the civil, materials, and environmental engineering (CME) department, as interim department head of CME, and on numerous College of Engineering committees.
Beyond UIC, Rockne is a national leader in environmental engineering and science. He has served on efforts to develop a network for wastewater-based epidemiology; guided the nation's desalination research strategy for the White House Office of Science and Technology Policy; co-founded the Action Collaborative for Disaster Research with multiple funding agencies and the National Academy of Science, Engineering, and Medicine (NASEM); and chaired the Risk Mitigation working group to address contaminants of emerging concern in drinking water.
Rockne recently returned to UIC from the National Science Foundation after serving as director of the environmental engineering program in the Division of Chemical, Bioengineering, Environmental, and Transport Systems.