Professor Zou researching crowdshipping for urban delivery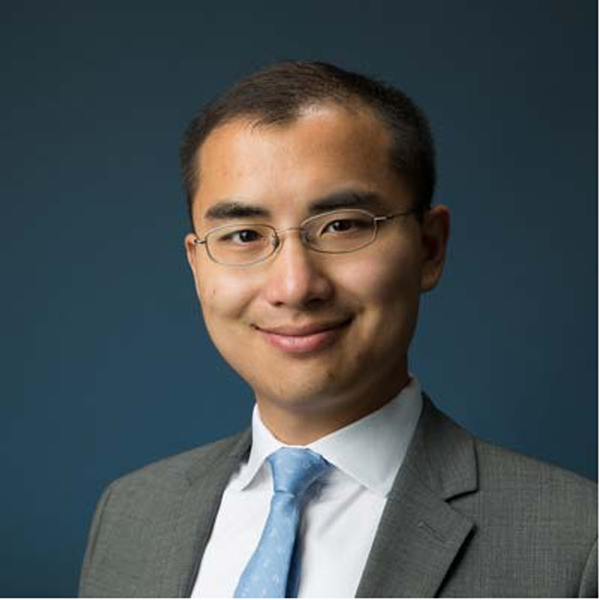 The world of online retail is in a state of tremendous growth. Purchasing behavior changes and technological advancements are shifting the way consumers and businesses use e-commerce. The surge also has resulted in an increase in truck traffic, which is having a negative impact on the urban environment. We are seeing more traffic congestion and emissions, faster wear-and-tear on road infrastructure, and a shortage of truck parking space.
From these changes, an alternative delivery method called "crowdshipping" has emerged. It uses individuals who walk, bike, or drive to perform delivery in urban areas, which presents considerable promise to appease the need for livable community development with the increase of freight demand.
CME Assistant Professor Bo Zou, an expert in transportation and logistics systems, was recently awarded a grant to develop theoretic foundations for modeling and improving the efficiency of crowdshipping for urban delivery.
"There has been explosive growth and a high demand for the delivery of packages, and the delivery speed also is increasing," said Zou. "Ten years ago, we had three to five days standard speed for deliveries. Then it was two day delivery, and one day delivery, and now were seeing two-hour delivery times."
The use of traditional means like dispatching a truck for delivery is not feasible for a two-hour time. In two hours, a truck may not have many items loaded on it. Basically, a very empty truck would be dispatched for very few items.
"That process is a lot more expensive for the delivery companies," said Zou. "It's also bad for the environment, for the traffic congestion, and parking, especially in urban freights. Typically, there is not enough space for truck parking so you can see trucks double parked on the streets and blocking traffic."
"There are people who have available time and are willing to do something to earn some extra money for a particular time period, while doing something useful for others. And that is the genesis of crowdsourced delivery."
People walking and biking to deliver the packages is much more environmentally friendly. Even driving a car emits less than a truck.
"It meets the increase in demand for speed, but also mitigates the potential impact of traditional truck delivery and saves cost for the delivery service providers. That is the motivation for this research," he said.
The project will tackle two parts — the microscale and the macroscale.
"Microscale deals with the individuals," said Zou. "How can a delivery service provider solicit individuals, ask them to come to the pickup location, pick up the package, and deliver it. Also, how can a provider match different people with different packages so that it cost a minimum for the route and the delivery is on time? How much should the delivery service provider pay the ordinary people for a delivery? Are you going to pay $50 an hour? That's too high. Are you going to pay $5 an hour? Then nobody will show up. So you have to figure out the right level of payment."
At the macroscale, Zou is looking at the behavior of the system and how it performs.
"My research is mainly in Transportation Systems Analysis, and I'm interested in the system as a whole," he said. "I want to know if we are going to have a good match between supply of crowdshipping people and the demand for delivery. What will be the delay? What will be the probability that a shipment demand will not be matched with ordinary people? How many people will we need in order to deliver them on time? Those are the questions I'd like to seek answers to."
To get these answers, Zou will use modeling. He is designing mechanisms at the microscale to look at how they could encourage both sides to match. At the macroscale, he plans to use a queuing network-based framework to characterize and improve the system performance of crowdshipping at the macroscale.
"Results from the research will lead to a better understanding of the traffic, economic, and environmental impact of crowdshipping and support urban freight policy making" he said Knowledge gained from this project will also provide generic insights for other areas in the increasingly crowdsourced and on-demand society, such as ride sourcing and mobile sensing. By designing, delivering, and evaluating a pipeline of engineering education activities, this research will further enhance the awareness and understanding of freight transportation and urban delivery innovations among diverse student groups."
Zou's research has been made possible by a National Science Foundation award for the project titled Multi-scale Modeling of Crowdshipping as a New Form of Urban Delivery. He is the sole-PI for the three-year project with the total amount of $349,339.
Learn more about Zou's research at TransLog Lab.
Modified on August 15, 2019