Researchers awarded $1 million to establish a new center focused on freight transport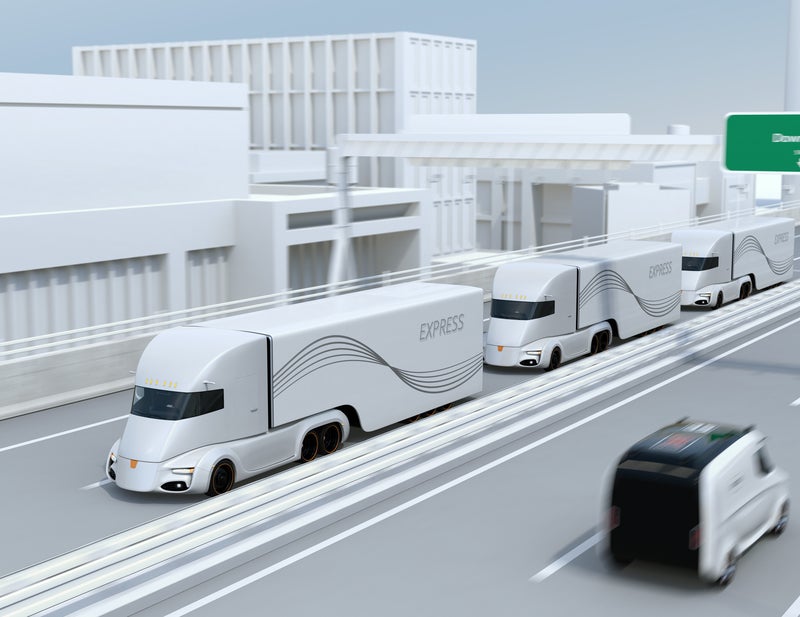 Bo Zou, an associate professor in civil, materials, and environmental engineering, and four UIC co-principal investigators have been awarded $1 million from the U.S. Department of Transportation to establish the Center for Freight Transportation for Efficient and Resilient Supply Chain (FERSC) at UIC.
The UIC team is made up of Zou, Jane Lin, Kouros Mohammadian, all of CME, Kazuya Kawamura, of CME and the College of Urban Planning and Public Affairs (CUPPA), and P.S. Sriraj, of the Urban Transportation Center and CUPPA. The research is part of the U.S. Department of Transportation's Tier 1 University Transportation Center Program led by the University of Tennessee, Knoxville, and includes California State University, Long Beach, North Carolina A&T State University, Oregon State University, and Texas A&M University.
According to the U.S. Bureau of Statistics, the demand for freight has experienced significant growth in the past years with the annual freight volume projected to continue growing from 19 billion tons in 2022 to 29 billion tons by 2050. In particular, import and export account for more than 13% of the total freight volume and will grow at a much faster rate than domestic freight.
"The growth occurs in an environment that often experiences supply chain disruptions in regions across the country and around the globe that are closely connected," Zou said. "Disruptions like COVID-19 and the war in East Europe challenged the operational efficiency of the U.S. freight system and took a toll on the economy."
To address these issues, the FERSC will focus on freight mobility in view of the supply chain efficiency and resiliency to disruptions and conduct a series of research activities organized around three research areas.
The freight system thrust will address freight as a network and treat freight as part of the larger supply chain system by developing methodologies for optimal performance in the short, and medium to long run.
The stakeholder behavior research thrust recognizes that freight movement depends critically on shipper behavior and examines the interactions between freight and the supply chain while considering the interest of shippers, carriers, and other parties.
The freight innovations for supply chain thrust aims to understand the maximum efficiency and resiliency potential that technological innovations can help freight and supply chain achieve, particularly for under-represented populations and under-served regions.