Seniors set to display research projects at Engineering Design Expo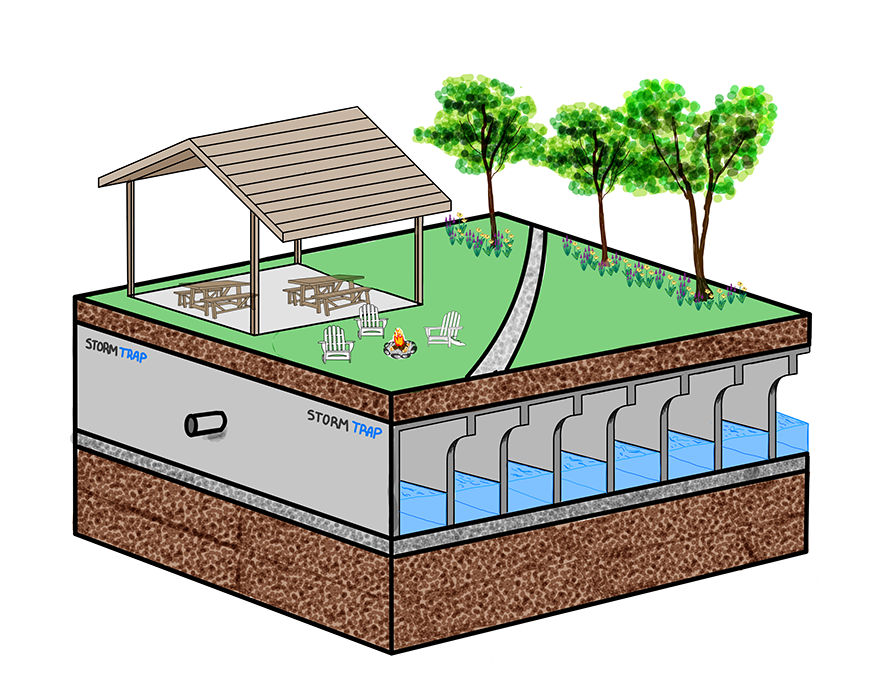 After three years of virtual events, the annual UIC Engineering Design Expo will be in-person this year. Undergraduate seniors in civil, materials, and environmental engineering are set to exhibit two semesters of hard work during the annual UIC Engineering Design Expo at the Isadore and Sadie Dorin Forum on Friday, April 21, from noon to 4 p.m.
The expo will feature nearly 200 student undergraduate teams from every area of the College of Engineering. The expo is the capstone to the Senior Design Course that challenged them to solve real-world engineering problems through research, creativity, and the skills they developed at UIC. The civil, materials, and environmental engineering teams will present a wide variety of projects focused on environmental engineering, structural engineering, transportation, water resources, and more.
Froylan Castillo, Haley Dahl, Wiktoria Danowska, Luis Lopez, Karen Moreno, and Hector Tellez are working to alleviate flooding on the residential streets in Western Springs, Illinois. The students are working under the supervision of Associate Professor Sybil Derrible, of CME, and industry advisor Joseph Wilk, of Christopher B. Burke Engineering, Ltd.
With a focus on Howard Avenue and Franklin Avenue in Western Springs, they plan to use Springdale Park as a flood storage area, which will act as a multi-purpose field as it controls the flooding issue while providing a functional green space for the community to enjoy.
"We plan to design a system of green and gray infrastructure, which includes underground flood storage, in tandem with green infrastructure, recreational fields, and a walking trail, all while preserving mature trees in the park," Dahl said.
The green infrastructure will serve as the first line of defense as it collects runoff in bioswales, which are  open channels with native plants like prairie grass. As the water flows through the channel, the long roots of the prairie grass help it percolate into the ground and recharge the natural hydrologic cycle. The plants also provide treatment to purify the water and remove some toxins. Any overflow runoff will be diverted to the underground detention facility, which safely stores water and moves it to the storm sewer network.
"We're going to use a StormTrap, which is basically an underground detention pond constructed underneath the field, which we've properly sized for rainfall data and flow rates in the area," Dahl said. "We've also considered the height of the neighboring basements versus the height of the storm trap to make sure the water will not pour into someone's basement."
In addition to alleviating flooding and treating water, the bioswale will increase biodiversity in the community with native plant species that will support native fauna, too.
"We can think about our infrastructure in a way that instead of working separate from nature, we can work with nature to preserve some of these ecological cycles and processes to not only benefit the planet but to benefit humanity as well."
Modified on March 27, 2023