Structural engineering expert joins CME faculty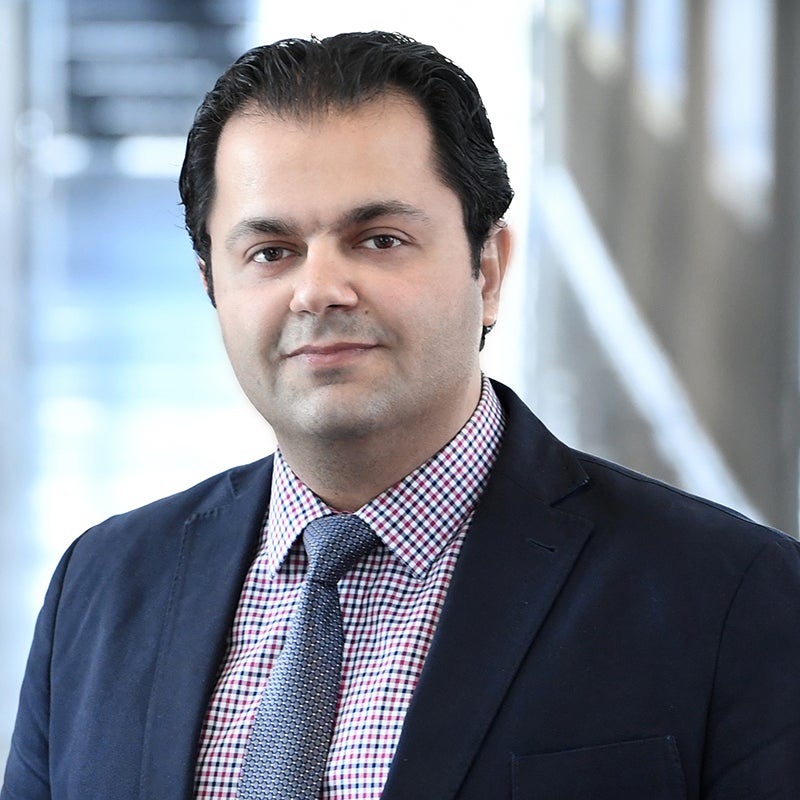 After earning his PhD from UIC in 2012, Amir Iranmanesh took his expertise from coast to coast, including jobs in New Jersey and Washington State. This fall, the structural engineering expert is returning to UIC as a clinical assistant professor in civil, materials and environmental engineering.
"We are delighted to have Amir join us," said Abolfazl (Kouros) Mohammadian, the department head. "He knows our program and understands firsthand the value of the education that CME students receive. He will bring his teaching skills and professional experiences to the department and will help CME fulfill its mission of providing excellent education to our students."
As a student, Iranmanesh worked under the direction of Presidential Fellow and UIC Distinguished Professor Farhad Ansari.
"I find Amir to be meticulous in his work, technically solid, caring, and a personality to match," Ansari said. "He will be an asset to the department and the university."
Prior to joining the CME faculty, Iranmanesh worked as a lecturer and instructor of structural engineering at Rowan University in New Jersey and as a clinical assistant professor of structural engineering at Washington State University. In addition to his doctorate from UIC, he holds a master's degree in structural engineering and a bachelor's degree in civil engineering from the University of Tehran in Iran.
Iranmanesh's career goal is to make a connection between the modern tools of simulation and analytics and the classical procedures of engineering design.
"As a new faculty member, I would like to utilize my six years of experience to excel at teaching graduate and undergraduate engineering courses," he said. "I also would like to foster my research, which is on analysis, design, testing and health monitoring of structures toward predictive maintenance and digital twins, also known as virtual models, to achieve more resilient, sustainable, and smart infrastructure."
Modified on August 26, 2020