Sybil Derrible's textbook a finalist for the PROSE Award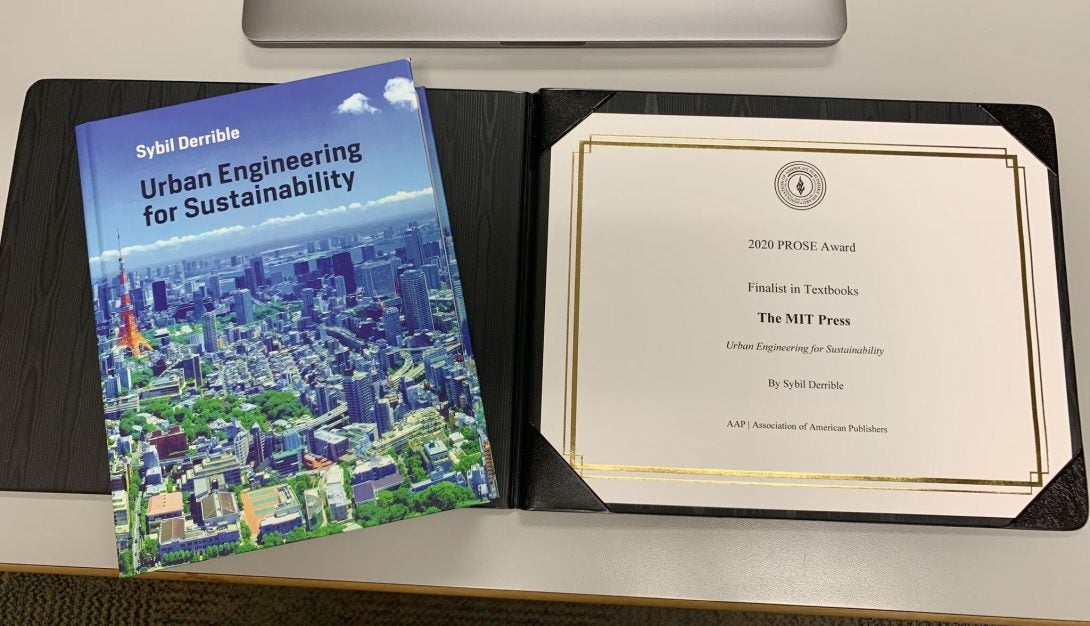 Sybil Derrible's textbook "Urban Engineering for Sustainability," published by the MIT Press, was named a finalist for a 2020 PROSE Award from the Association of American Publishers.
Derrible, an associate professor in civil, materials, and environmental engineering, based the book on his research and geared it toward senior undergraduate students, graduate students, and practitioners in engineering and urban planning. Derrible also said the book could be used to study for the Fundamentals of Engineering and Principles and Practice of Engineering exams.
It addresses issues that are generally not included in other similar textbooks, like multiple infrastructure systems, and also helps to break down the silos in engineering.
"Usually, a textbook is solely on transport or water," he said. "'Urban Engineering for Sustainability' introduces five main infrastructure systems that society relies on every day. Specific chapters are also dedicated to introducing elements of sustainability, population forecasting, urban planning, urban metabolism, and the new science of cities and machine learning."
Since 1976, the Association of American Publishers Awards for Professional and Scholarly Excellence (PROSE Awards) have recognized the very best in professional and scholarly publishing by celebrating the authors, editors, and publishers whose landmark works have made significant advancements in their respective fields of study each year.
Modified on March 03, 2022