Engineer working on $9 million project to manufacture printable biodegradable electronic devices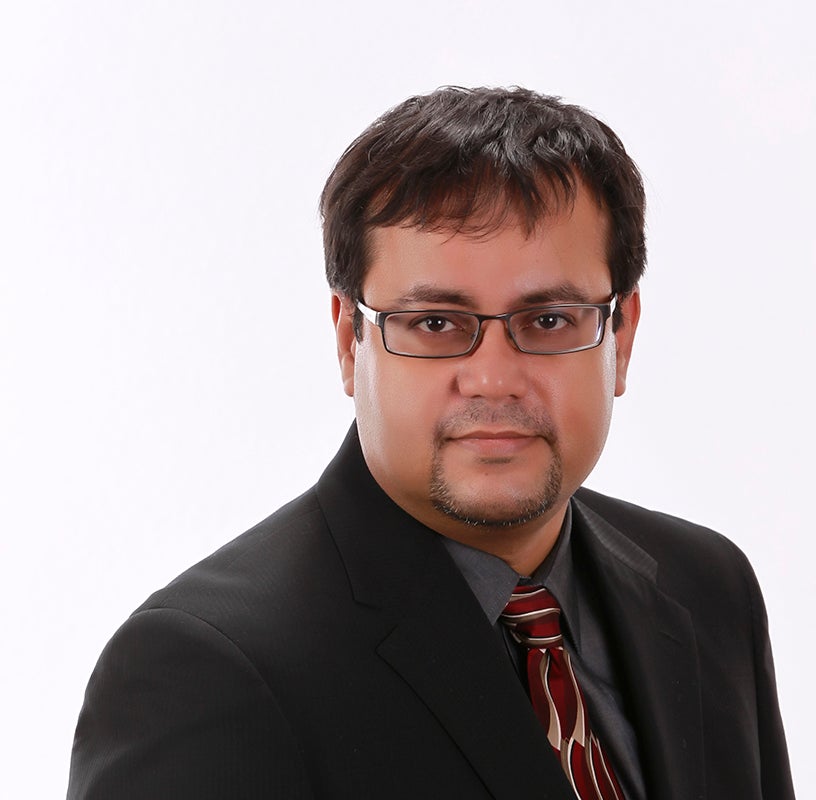 Professor Santanu Chaudhuri of UIC civil, materials, and environmental engineering and Argonne National Laboratory is part of a research team that seeks to develop a system that can sustainably produce advanced electronic devices.
The project, titled MADE-PUBLIC, for "Manufacturing ADvanced Electronics through Printing Using Biobased and Locally Identifiable Compounds," is supported by $9.15 million from the National Science Foundation. The team's goal is an intelligent, scalable, and democratized manufacturing model that allows for distributed 3D printing of low-cost, biodegradable, and recyclable electronic devices using local resources, such as bio-based materials derived from plants.
Chaudhuri's area of expertise on the project is data and machine learning; he also oversees potential industry partnerships. His joint appointment at Argonne allows him to tap into the lab's extensive resources.
"We will be working on multiscale simulations and data-driven optimization of printed electronics," he said. "We will use atomistic modeling of inks and mesoscale models of the printing process for better electronics from plant-based feedstocks."
The research will make UIC a player in ecologically sustainable manufacturing of printed electronics. Students will take part in the work as members of the research team, and the group's activities will help to inform UIC classroom lessons on related topics. The team plans to organize summer workshops for high school and undergraduate students. The project is intended to become part of a regional ecosystem for the future of printed electronics that will connect with industry, the Museum of Science and Industry, Chicago Public Library, and underrepresented communities in STEM.
The team of researchers are from the University of Illinois Chicago, University of Illinois at Urbana-Champaign, University of Chicago, Northwestern University, and Iowa State University.
Learn more about Chaudhuri's research on the Accelerated Materials Research Lab website.
Modified on June 30, 2021