UIC leads field study on home, water safety after Ohio chemical spill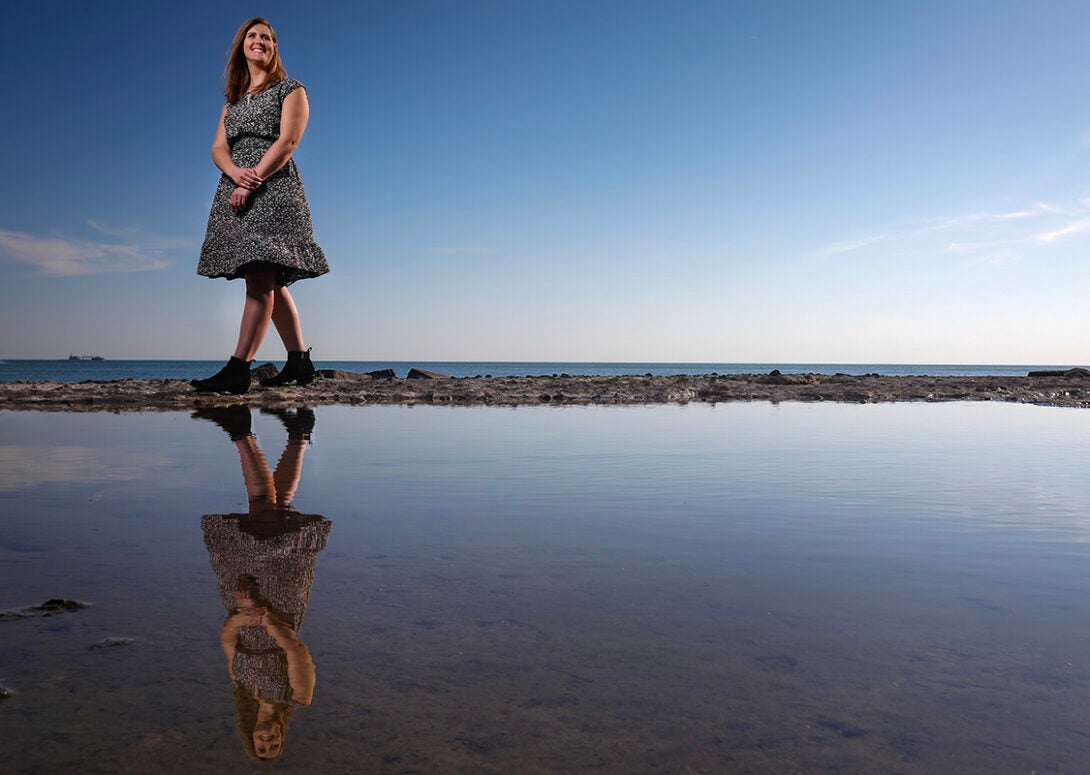 In February, the train derailment and subsequent chemical spill and fires in East Palestine, Ohio, caused an environmental emergency that led thousands of people to evacuate their homes. A multi-university study led by the University of Illinois Chicago will investigate the aftermath of that disaster, collecting data on the experiences of nearby residents and the effectiveness of communication from authorities about water, soil and air quality.
For the study, the researchers will conduct surveys and interviews with residents in and near East Palestine, including counties in Ohio, Pennsylvania and West Virginia. They will ask questions about how the crisis affected residents' lives and homes, the information they sought and received about environmental contamination and testing, and their trust in that material and its sources.
The project, funded through a grant from the National Science Foundation, will contribute new findings about the relationship between people and critical infrastructure during and after a crisis, said Lauryn Spearing, assistant professor of civil, materials and environmental engineering at UIC and lead investigator of the study.
"We want to create a network of the different stakeholders and how information was transferred, from whoever was actually in the creek taking samples down to community members," Spearing said. "The endgame of the entire project is tracing this information and figuring out where there were roadblocks and where things went well, so that we can make recommendations for future disasters."
The interdisciplinary collaboration with Andrew Whelton at Purdue University and Clayton Wukich at Cleveland State University took shape when Spearing joined Whelton to sample air, water and soil around East Palestine, Ohio, in the weeks following the derailment. While those samples were collected from households, Spearing interviewed people living there about their experience during and after the crisis, seeking the research questions that would most benefit the community and future disaster response.
She heard that residents often were concerned about environmental sampling and data, asking questions such as: "Is my well water safe?," "How often should I be testing?" and "Can I eat the food grown in my garden?" They also mentioned unclear communication from authorities about where and when sampling would take place and what the results of those tests meant for resident safety.
"There was just so much confusion with testing. People were getting their water quality results with little information about what this meant for their safety," Spearing said.
In the coming months, the team will return to East Palestine, Ohio, and 10 surrounding counties to collect more information about these community impacts and challenges. Residents of the area are invited to complete an online survey and, if they wish, volunteer for interviews with researchers.
Team members also will interview stakeholders from the many agencies involved in the crisis response and aftermath, including local emergency personnel, community leaders and government agencies.
"We are trying to understand what happened so that we can better voice people's opinions," Spearing said. "By systematically documenting experiences, you can often bring quantitative data to policymakers and spur change, to emphasize that there were impacts here and that we need to do better next time."
The project is funded by National Science Foundation Rapid Response Research Award No. 2329409.
Modified on August 02, 2023