UIC researchers featured on CBS News with drone technology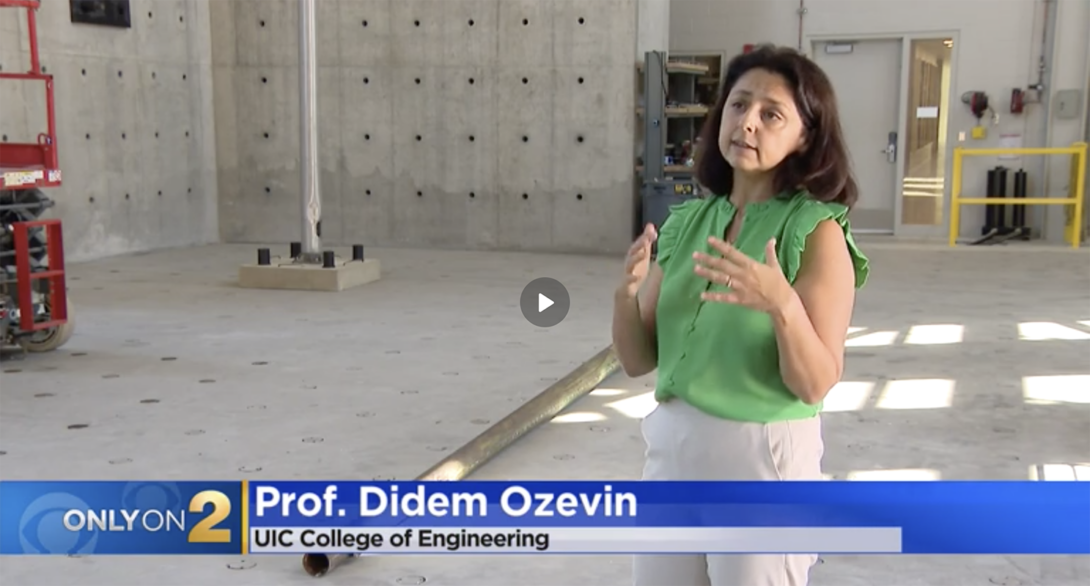 CBS 2 reporter Suzanne Le Mignot recently visited UIC Professors Didem Ozevin and Lesley Sneed, both of civil, materials, and environmental engineering, in the High-Bay Structures Lab to see how drone technology can be used to better inspect light poles throughout Chicago.
Ozevin and her team of students have been studying light poles donated by a construction company with the help of the Chicago Department of Transportation to survey damage. She thinks the drone technology can be used in a cost-effective way to inspect many light poles at a time throughout the city.
The full news segment can be viewed at CBS 2 Chicago.
Modified on September 07, 2022