Master's student awarded diversity scholarship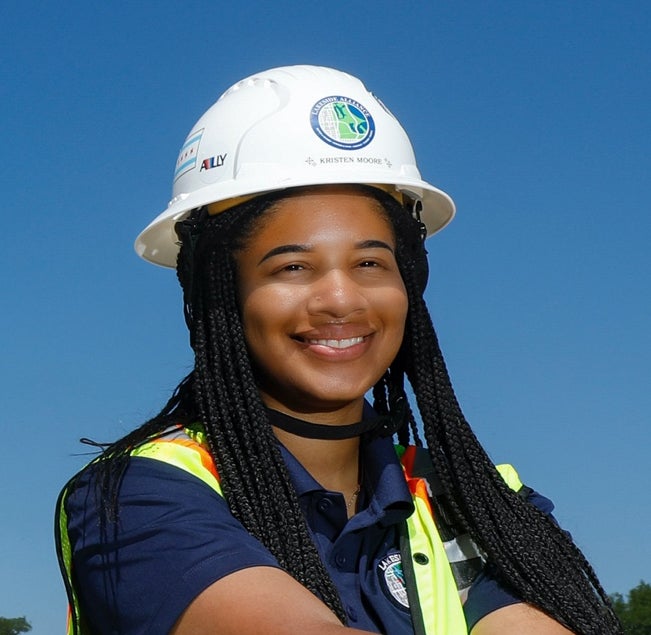 Kristen Moore, a master's student in the Construction Engineering and Management program in civil, materials, and environmental engineering at UIC, recently received the V3 Diversity Scholarship.
The $10,000 scholarship will go toward tuition and contribute to her growth in the construction industry.
"I will be able to focus on my studies, be able to show other students that this scholarship is attainable, and be able to grow my engineering network and knowledge as I enter into the work force," she said.
Moore is interning with Turner Construction as a project manager intern working on the Obama Presidential Center in the Hyde Park neighborhood of Chicago. She is slated to graduate in May, and plans to continue working with Turner, which has extended a full-time employment offer to her when she completes her degree.
"My internship showed a pattern of how important it is to have a team from various backgrounds, experiences, and what African-American women can bring," she said. "My perspective is critical and the ability to connect and understand others that may not look like me in this industry is valuable. My diversity is necessary and seeing it firsthand on a construction site has made me excited about fully entering the construction field."
Modified on October 10, 2022