New fellowship aims to build careers in civil infrastructure resiliency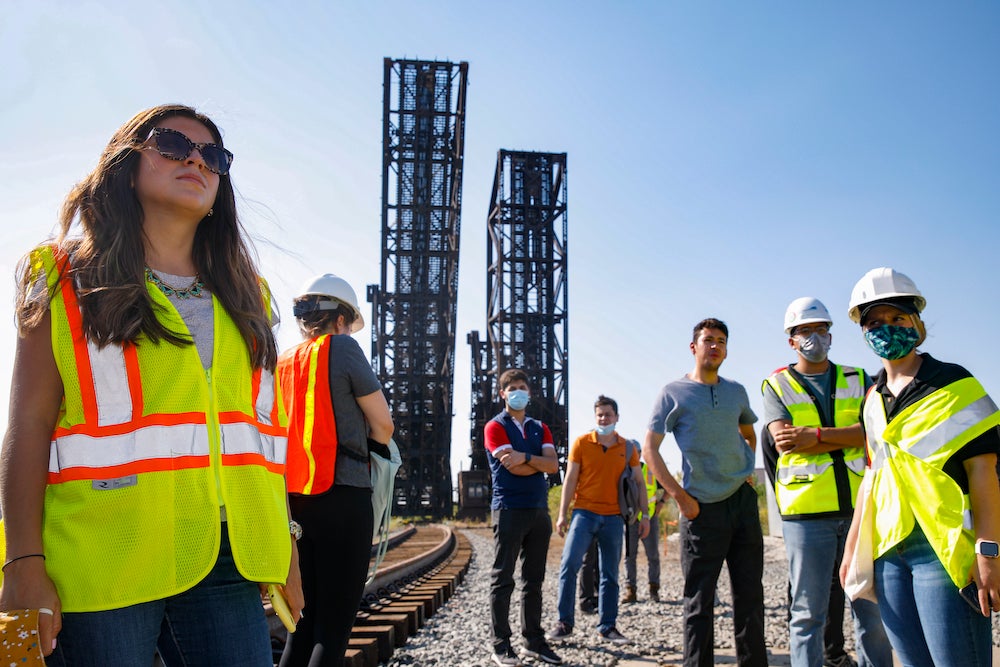 The Department of Civil, Materials, and Environmental Engineering (CME) is accepting applications for its new EXTREME fellowship for the spring and fall 2022 semesters.
EXTREME, whose acronym is derived from the terms "EXTending civil infrastructure Resiliency for Multihazards and Extreme events," supports exceptional graduate students pursuing a PhD in civil engineering in the area of civil infrastructure resiliency. EXTREME is supported by the U.S. Department of Education Graduate Assistance in Areas of National Need (GAANN) grant to sponsor doctoral training, which was recently awarded to a team of CME faculty led by Professor Lesley Sneed.
The fellows will focus on the following research topics:
Strengthening/repair of civil infrastructure for extreme loadings
Nondestructive evaluation of civil infrastructure
Structural health monitoring
Computational modeling of civil infrastructure under multi-hazard loading
Advanced materials for civil infrastructure
The grant covers the student's tuition and fees, and they receive a living stipend of up to $34,000 per year based on demonstrated financial need.
"The EXTREME program will increase the number of highly-skilled U.S. citizens or permanent residents, particularly those from underrepresented groups – namely women and underrepresented minorities – who will pursue teaching and research careers in the area of civil infrastructure resiliency," said Sneed. "By conducting cutting-edge research and participating in a robust educational training program, our fellows will emerge at the top of their field with the skills and expertise that are critical for the United States to remain resilient to extreme events"
The fellows will participate in outreach efforts for educational programs at local elementary schools, high schools, community colleges, and the general public, which will broaden awareness of the role of civil engineers in society and inspire the next generation of students to pursue advanced education in this field.
In addition to Sneed, guidance and mentorship will be provided from a strong team of CME faculty members, which include UIC Distinguished Professor and Christopher B. and Susan S. Burke Professor of Civil Engineering Farhad Ansari, Assistant Professor Matt Daly, Associate Professor Craig Foster, and Professor Didem Ozevin.
The three-year GAANN grant is for $758,490, and UIC is contributing an additional $190,245 to the project.
Learn more about the initiative at EXTREME.
Modified on October 12, 2021