PhD candidate awarded Construction Management Association of America scholarship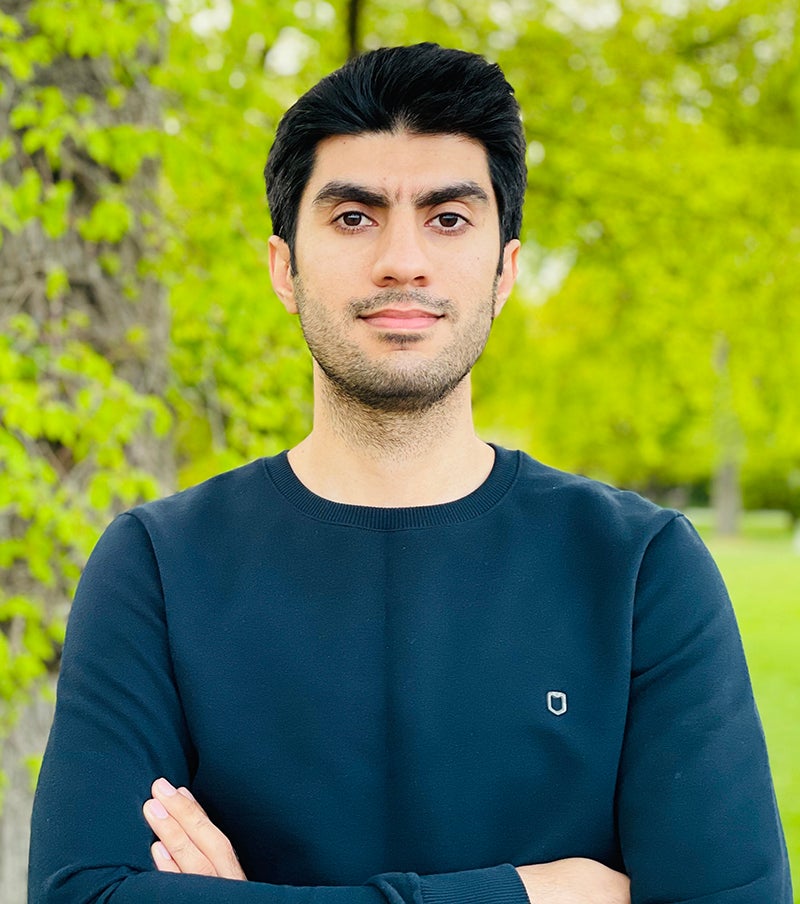 Abolfazl Seyrfar, a PhD candidate in civil, materials, and environmental engineering at UIC, recently won a $2,500 scholarship from the Chicago chapter of the Construction Management Association of America.
The scholarship is awarded annually to financially assist multiple construction management students to continue their educational studies in the field of construction management.
In addition to being an active member of the UIC chapter of the Construction Management Association of America, where he is one of the chapter's senators, Seyrfar is pursuing a master's degree in computer science.
"My advisor always encourages me to do multidisciplinary research and I thought it would be helpful to study a M.Sc. in computer science concurrent to my PhD since I'm using data science and machine learning techniques substantially in my research," he said. "There are situations when something is designed but, when it comes to the construction, there are a lot of issues related to constructability of that design. I am using building information modeling to detect those clashes and conflicts before the design goes to construction."
"He is an intelligent and hardworking individual with high sense of integrity, responsibility, and professionalism," said Hossein Ataei, CME clinical associate professor and the director of the construction engineering and management program.
Seyrfar's interest in working with design and the construction of bridges and roads led to him to choose civil engineering as a career. He decided to pursue a construction management degree because it gives him the option to be in professional office environment as well as out in the field at a project site.
In addition to research in the lab, Seyrfar worked as an intern at Juneau Associate Inc., and helped on a project for the I-294 tollway.
"It was an interesting experience because I could apply what I learned during the construction management courses, like project scheduling, cost estimation, and value engineering on real projects," he said.
Modified on September 30, 2021