Ready for the working world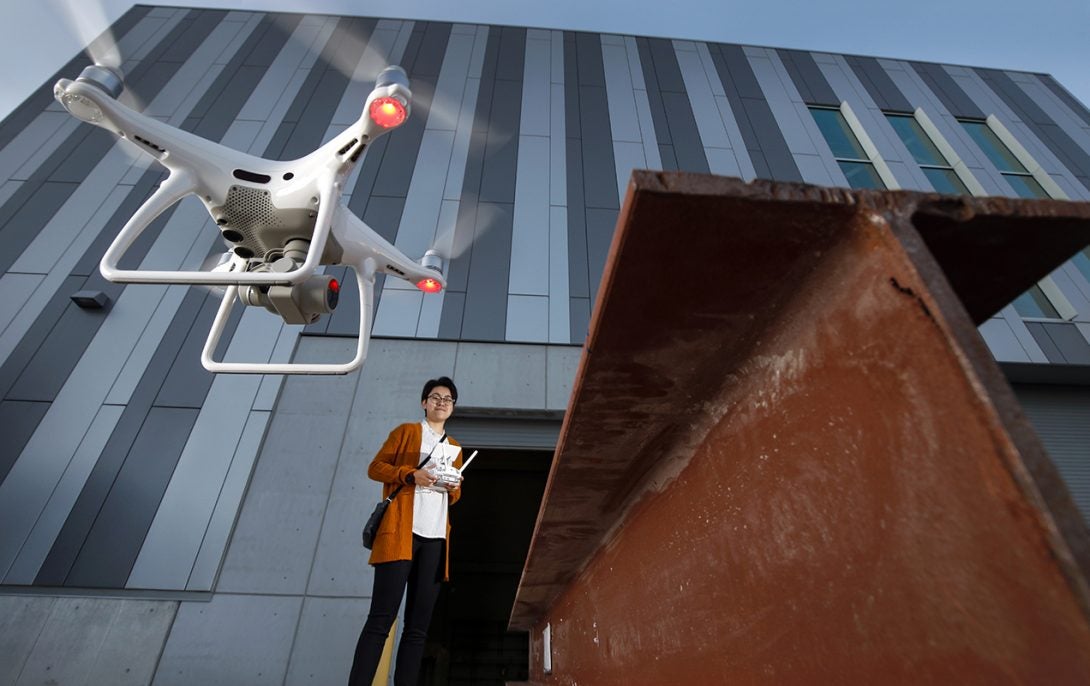 Nalin Naranjo didn't let the pandemic slow her down. After graduating with her bachelor's degree in 2020, she took advantage of the unique situation and started working on her master's degree, which she recently completed after three intense semesters.
"It's funny to think that I've already graduated twice during this pandemic," she quipped.
As Naranjo begins her career as a bridge engineer at HNTB, she took a moment to reflect on her time in civil, materials, and environmental engineering at UIC.
"It was challenging working while completing my thesis, but it was also a great experience that helped me grow as a person," she said.
Working through tough assignments and projects with her faculty advisor Didem Ozevin and with peers helped Naranjo to learn the collaborative skills and grit that are important in the industry, and it prepared her for the working world. 
"I learned new skills and gained more confidence in my abilities," she said. "I appreciate how [Ozevin] pushed me to accomplish my goals and believed in me, even when times were tough."
"She helped me realize that I really can do whatever I set my mind to do," Naranjo added.
In the Nondestructive Evaluation Laboratory, Ozevin kept Naranjo focused on her research and, when problems arose, provided creative solutions and solid plans to help her overcome them. Ozevin also showed her support when Naranjo received the offer to work at HNTB.
"She stood by my side and helped me accomplish my goal," Naranjo said. "She was very patient with me when I first started my job and was adjusting to the new environment and routine, and I truly appreciate that."
Naranjo also expressed appreciation for UIC's PAP STEM program, where she found guidance and encouragement from several other people in CME. Sybil Derrible and Karl Rockne were among the faculty members who helped her discover that her true interests and passion lay in the structural side of civil engineering.
In addition to trying research, Naranjo highly suggests that students get an internship to help them find direction.
"I got had my first internship with the Metropolitan Water Reclamation District, which sparked my initial interest in water resources and environmental engineering," she recalled, saying that her experience there "brought more meaning to my courses and gave me more motivation."
"Get out there and try new things!" she advised. "Gaining new experiences will help you grow and learn more about yourself and your interests."
Modified on September 02, 2021