Three new faculty members join CME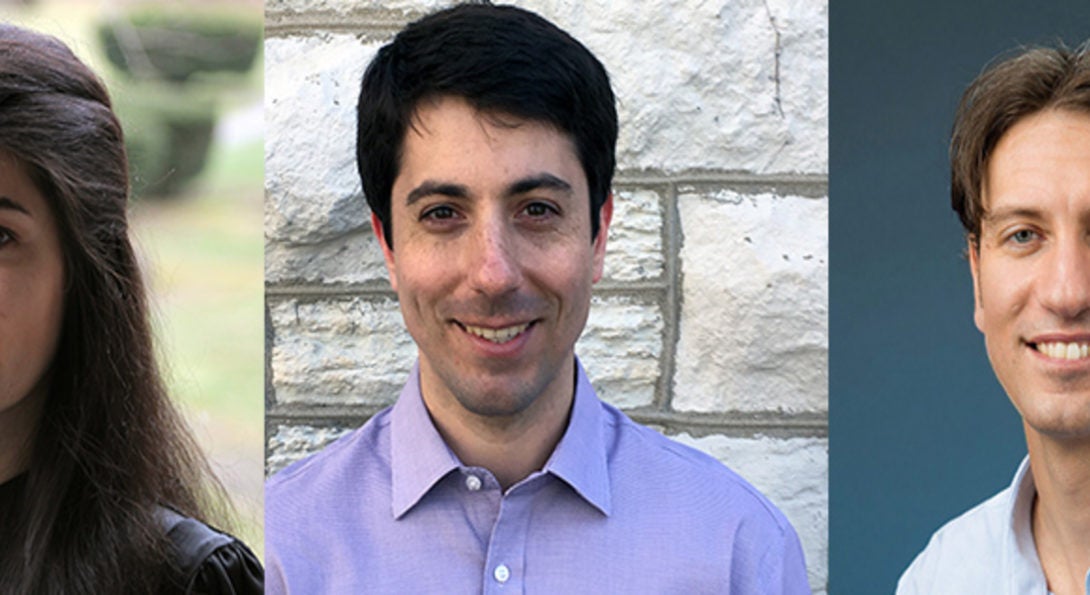 Three new faculty members are joining the department in Materials Engineering.
Dr. Sara Kadkhodaei is joining CME as an assistant professor of materials engineering. Her research interests include:
Developing quantitative tools in computational materials science
Ab-initio thermodynamics and kinetics
Developing fundamental understanding of new bulk and nano materials
Diusion process in novel energy materials
Structure-property prediction with application to energy materials
Rational materials design
Dr. Matthew Daly is joining the department as an assistant professor of materials engineering. His research interests include:
Deformation behavior of advanced materials
Mechanics of nanostructured and 2D materials
In situ characterization techniques
Atomistic modeling of deformation processes
Physical metallurgy
Dr. Sean Vitousek came to CME and made headlines instantly with his research on the potential decimation of Southern California's beaches.
Now, he is being promoted from research assistant professor to a tenure track Assistant Professor in water engineering.
Learn more about Vitousek at Environmental Fluid Mechanics laboratory.
Modified on August 15, 2019